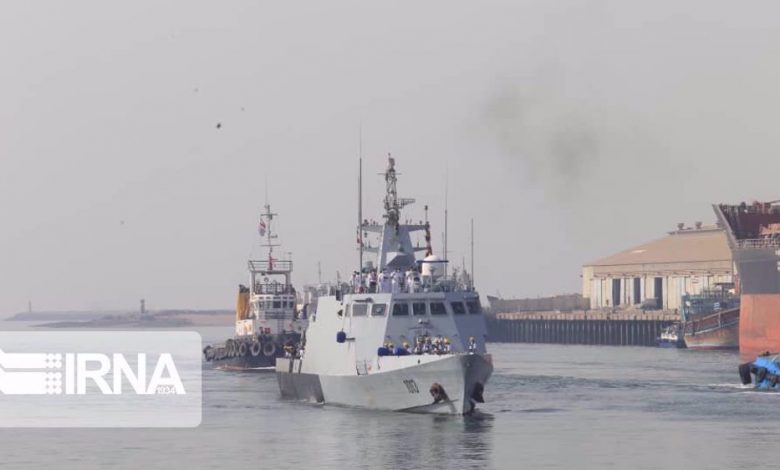 An Iranian Navy commander says naval forces of Iran and Pakistan enjoy very good level of relations and are cooperating to promote maritime peace and security.
Commander of the Navy's first zone Admiral Jafar Tazakkor made the remarks as a Pakistani flotilla docked at the southern Iranian port city of Bandar Abbas on Saturday.
He noted that the Pakistani flotilla is in Iran in line with the agreements already reached between the two countries, emphasizing that the expansion of bilateral interaction would contribute to security of shipping lines and sea trade.
The Iranian commander said such trips would help the two countries draw up plans for holding joint maneuvers and increasing naval cooperation.
The Pakistani fleet, comprised of two naval vessels, docked in Bandar Abbas for a three-day stay with the purpose of further strengthening bilateral and friendly relations between Tehran and Islamabad.
Pakistani flotilla in Iran to boost naval cooperation: Mahmood Asif
The Pakistani commander of the fleet, Cdre Khan Mahmood Asif, said his country's Navy has maintained very good relations with Iran and noted that the current visit aims to further enhance ties.
He added that the visit is also aimed at preparing the ground for holding training courses for the naval forces of the two countries.
Iran and Pakistan in February urged the promotion of cooperation on maritime security and interaction between their naval forces, particularly through holding joint maneuvers.