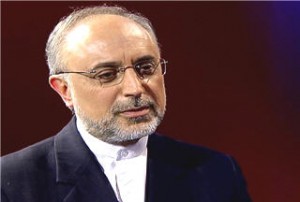 The head of the Atomic Energy Organization of Iran announces the country's plan to build two more enrichment facilities.
"God willing, the construction of two new [uranium] enrichment sites may begin in the new Iranian year (starts on March 21) on the order of President (Mahmoud Ahmadinejad)," Ali Akbar Salehi said.
"We intend to use new generation centrifuges in these two facilities," he told the Iranian Students News Agency.
He added that up to 20 potential sites for the construction of 10 new enrichment facilities have been located, as ordered by President Ahmadinejad.
Salehi noted that the new enrichment plants will be similar to the Natanz enrichment plant in terms of production.
Salehi had earlier told Press TV that Iran needs 20 enrichment sites to fulfill its total electricity demand.
"We are in need of 20 thousands megawatts that means 20 [times the amount the] Natanz [facility can produce]," he said.