Iran
Iran ready to allay legitimate nuclear concerns: Official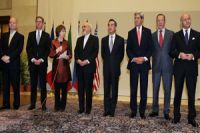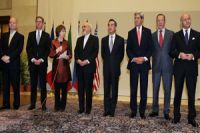 A senior Iranian diplomat has reasserted the Islamic Republic's right to enrichment and expressed the country's readiness to allay any legitimate concerns over its nuclear energy program.
Iran Deputy Foreign Minister for European and American Affairs Majid Takht-e Ravanchi said on Tuesday that Tehran is entitled to all rights stipulated in the Non-Proliferation Treaty (NPT).
He made the remarks in a meeting with senior German lawmaker from the co-ruling Christian Democratic Party (CDU) Andreas Schockenhoff in Tehran.
The Iranian official called for measures to foil efforts by certain sides who seek to obstruct the implementation of the nuclear deal struck between Tehran and the six powers in the Swiss city of Geneva.
Takht-e Ravanchi further warned against dangers posed by extremism to the region and the international community and urged collective cooperation to seriously fight it.
Schockenhoff, for his part, described the current juncture as very important for building confidence with Iran and said Germany is keen to expand cooperation with Tehran on regional issues.
The deputy-head of Christian Democratic Union faction in the German parliament also stressed the importance of settling the crisis in Syria through political approaches.