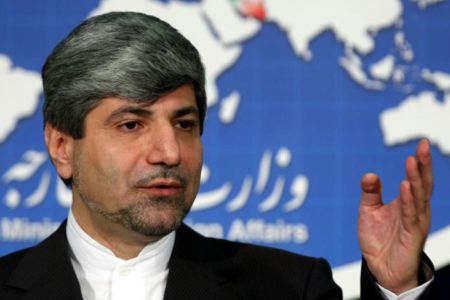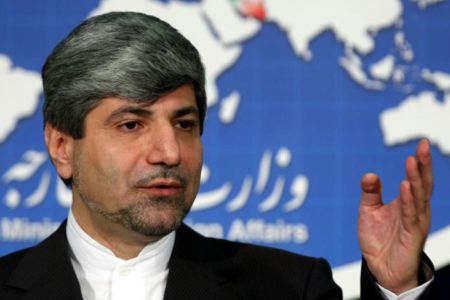 Iranian Foreign Ministry Spokesman Ramin Mehmanparast has announced Iran's readiness to hold talks with the Vienna Group over fuel swap based on the Tehran nuclear declaration.
Speaking to reporters in his weekly press conference on Tuesday, Mehmanparast said the country is awaiting the response of the Vienna Group — the US, Russia, France & the IAEA — in terms of setting a date and venue of the meeting.
On May 17, Iran signed a fuel swap declaration with Turkey and Brazil — based on which Tehran agreed to exchange 1,200 kg of its low-enriched uranium on Turkish soil with nuclear fuel, in an effort to ease international concerns over Iran's nuclear program.
Despite Iran's trust-building initiative, the United Nations Security Council (UNSC) imposed US-backed set of sanctions against the Islamic Republic.
Iran's Ambassador to the IAEA, Ali Asghar Soltanieh, delivered Tehran's official response to Western queries about the Tehran fuel swap declaration on July 26 and expressed the Islamic Republic's readiness to engage in negotiations over fuel for the Tehran nuclear reactor.
Mehmanparast also touched on a recent US federal court's call on the US State Department to review the terror status of the Mujahedin Khalq Organization (MKO).
"Despite the Americans' practical support for terrorism, they still hold MKO on their black list," the foreign ministry spokesperson noted.
He downplayed the UNSC sanctions over Iran's nuclear program, calling the move politically-motivated. Mehmanparast named those countries that enter this "political game", "the losers", saying such states will only deprive themselves from Iran's market.
Following the UNSC anti-Iran sanctions, the Untied States, the European Union, Canada and Australia adopted unilateral sanctions on Iran as part of punitive measures against country's nuclear enrichment program.