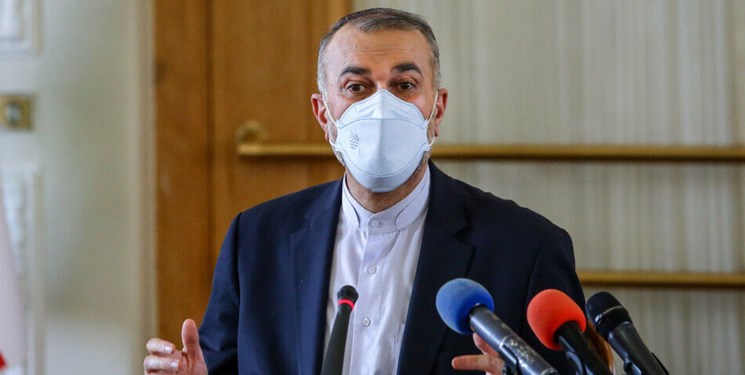 Iranian Foreign Minister Hossein Amir Abdollahian underlined Tehran's support for intra-Afghan talks and formation of an all-inclusive government in Afghanistan.
"Virtually met FMs of 6 neighbors of Afghanistan. Emphasized on security, stability and development by formation of an inclusive government reflecting diversity and will of Afghan people; dialogue instead of violence; rejection of foreign intervention. We support intra-Afghan talks and agreements," Amir Abdollahian wrote on his twitter page on Wednesday.
He said that the six foreign ministers stressed the need for dialogue instead of violence and rejection of foreign intervention.
Foreign ministers of countries neighboring Afghanistan held a virtual meeting to discuss the latest developments following the Taliban's takeover of the country and the withdrawal of US-led forces.
The meeting, attended by foreign ministers of Iran, Pakistan, China, Tajikistan, Uzbekistan and Turkmenistan, was held via video conference on Wednesday, a day after the Taliban announced an all-male interim government in the war-torn country.
The summit came about following consultations between Amir Abdollahian and his counterparts from China, Russia and Pakistan in recent days.