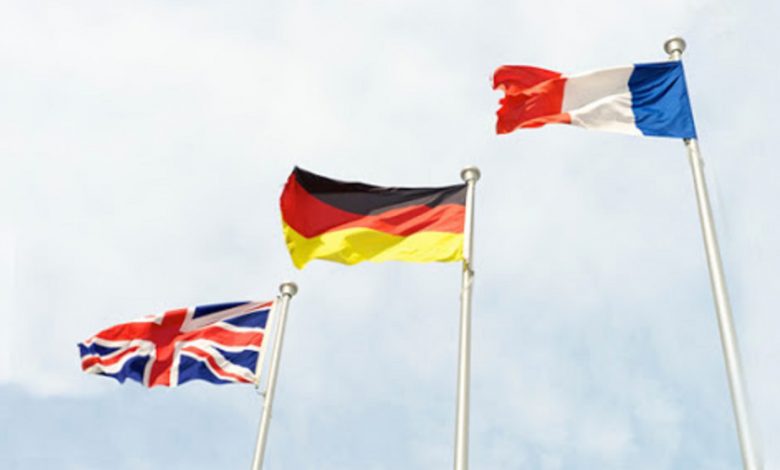 Iran's atomic energy organization responds to a statement by the three European signatories to the landmark 2015 nuclear deal, rejecting the accusation that its plan to produce uranium metal-based fuel has military implications.
In a statement on Saturday, the three European countries – the United Kingdom, Germany and France – claimed Iran's move to begin work on uranium metal-based fuel contravened the nuclear deal, officially known as the Joint Comprehensive Plan of Action (JCPOA).
Their call came after the International Atomic Energy Agency (IAEA) said Iran had notified the nuclear watchdog that it had resumed research on uranium metal production in order to provide advanced fuel for a Tehran reactor.
The E3, in its statement, created the misconception that a uranium metal production factory planned to be designed by Iran was well in operation without the Islamic Republic notifying the IAEA.
In response, the Atomic Energy Organization of Iran (AEOI) urged the IAEA and the European trio to avoid creating any "misunderstanding" surrounding the issue, stressing that the Islamic Republic had not yet "presented the design information questionnaire (DIQ) of the uranium metal factory" to the UN watchdog.
Based on the misbelief, the E3 went on to suggest that Iran was harboring "military" intentions. "The production of uranium metal has potentially grave military implications," the statement alleged.
The AEOI reminded the European side that Iran has begun work on uranium metal-based fuel for the Tehran Research Reactor rather than resorting to direct production of uranium metal.
"Uranium metal is an intermediate product in the process of advanced fuel production," the organization noted, adding that the Islamic Republic has already fully notified the IAEA of the fuel production process and provided it with the relevant questionnaire.
The AEOI further said that Iran would only notify the IAEA about its plan for designing a uranium metal facility after an ultimatum it has issued the European trio and the United States would run out.
On January 4, Majlis — the Iranian parliament — passed a law, mandating the country with designing such a factory as well as other countermeasures in response to the West's grave violations of the JCPOA.
The parliamentary law obliged the United States to lift the sanctions that it restored against Iran in 2018 after illegally and unilaterally leaving the nuclear agreement. It also required the European trio to resume their trade with Iran, which they stopped after the American sanctions came back into force.
The legislative body has given the quartet until February 21 to meet their obligations towards Iran under the nuclear accord.