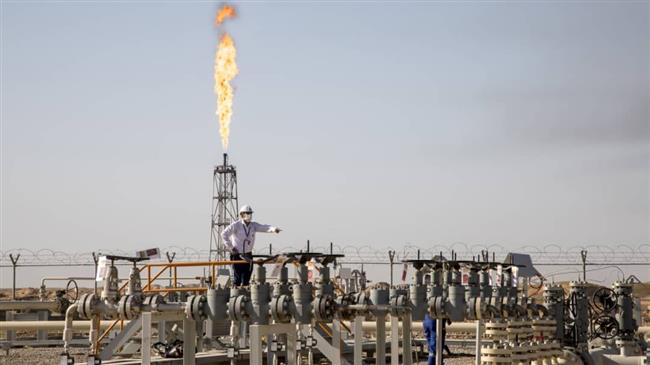 Two massive Iranian petroleum projects with an investment of $2.7 billion have come on line in a fresh blow to US sanctions targeting the country's energy sector.
Iranian President Hassan Rouhani used a video conference call on Monday to inaugurate the project located in oil-rich regions in west and south of the country.
Rouhani's website said the government had spent 1.441 billion euros ($1.74 billion) to ramp up oil production in Azar Oilfield, a reserve Iran shares with neighboring Iraq, to 65,000 barrels per day.
Iranian engineers have carried out a bulk of development works in Azar, located in the province of Ilam, where operations had stalled in recent years because of US sanctions on Iran.
Rouhani hailed Iranian engineers and technicians for successfully drilling oil wells in Azar that some of them had a depth of 4,800 meters.