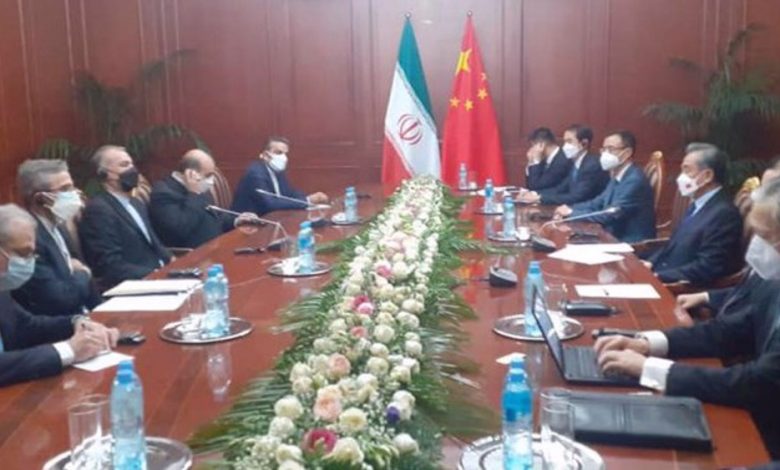 The foreign ministers of Iran, Russia, China, and Pakistan urge the formation of an inclusive government in the now-Taliban-ruled Afghanistan that serves to represent all Afghan ethnicities.
Hossein Amir-Abdollahian, Sergei Lavrov, Wang Yi, and Shah Mahmood Qureshi made the call on Thursday, holding a quadrilateral meeting on the sidelines of the summit of the Shanghai Cooperation Organization (SCO) in the Tajikistani capital Dushanbe. The top Iranian diplomat is accompanying President Ebrahim Raeisi at the summit.
The officials also laid emphasis on the prospects of a terrorism- and narcotics-free Afghanistan that does not pose any threats to its neighbors.
The Taliban wrested control of Afghanistan last month after a fierce offensive facilitated by a flash withdrawal of all of the United States' forces from the country that had been announced by Washington back in April.
The group has pledged to allow the formation of a broad-based and representative government. Concerns, however, remain given its drawn-out history of violence.
'US's Afghan pullout another step in unilateralism'
The issue of Afghanistan also came up at a separate meeting between the Iranian and Chinese foreign ministers that took place as the SCO summit was about to kick off.
Amir-Abdollahian similarly described the formation of a representative government in Afghanistan as the only desirable outlook for the Central Asian country's political future.
He identified the US's surprise pullout from Afghanistan after some two decades of occupation of the country as a "disastrous" episode, whose fallout had come to face Afghanistan's neighbors.
The foreign minister was apparently referring to the new wave of Afghan refugees that has come to flow out of Afghanistan since the renewal of the Taliban's rule, and also the uncertainty that keeps surrounding Afghanistan's political future amid the situation.
He called the withdrawal another instance of Washington's unconstructive unilateralism that had already been witnessed in its illegal withdrawal from the 2015 nuclear agreement between Iran and a number of other countries.
Washington left the deal, officially known as the Joint Comprehensive Plan of Action (JCPOA), back in 2018, and started to re-impose its oppressive economic sanctions against the Iranian nation.
Amir-Abdollahian called the US "the prime suspect" in the process of undermining the JCPOA, asserting, "The White House has to learn to stop using a threatening tone towards the Iranian nation."
Separately, he underscored that the new Iranian government's foreign policy was geared towards Asia, and also stressed the government's resolve to advance its relations with China in line with the countries' comprehensive strategic cooperation roadmap.
The two sides signed the deal earlier this year, devising the outline of their strategic ties for the next 25 years.
The Chinese official, for his part, similarly communicated Beijing's interest in the further development of the relations under the aegis of the roadmap.
He also reiterated Beijing's support for Tehran's permanent membership of the SCO.