Iran
Iran: S300 missile delivery 'in its final stages'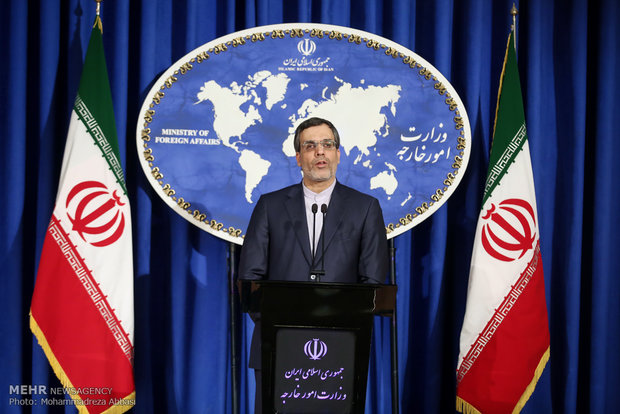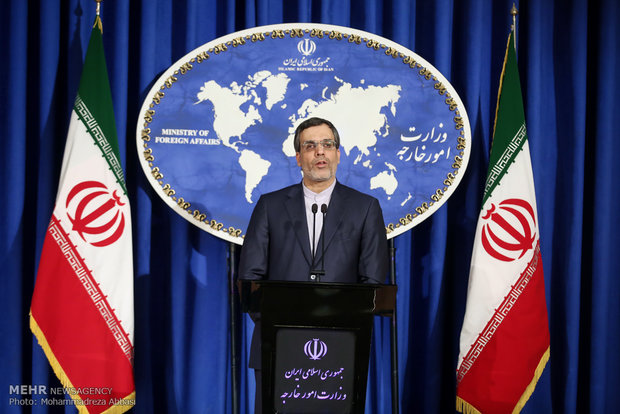 Iran's foreign ministry spokesperson has said there is a general consensus over which groups fighting in Syria are terrorists.
Hossein Jaberi Ansari attended a press conference in the Foreign Ministry on Monday and answered to a host of questions from Iran's Interest Section in Saudi Arabia to S300 missile delivery by Russia.
Mr. Jaberi Ansari told the press that Swiss embassy in Saudi Arabia would be Iran's Interest Section, and on a similar interest sections in Bahrain and Sudan, no proposals had been made for an immediate action and if necessary, the diplomatic arrangements would be on the agenda based on mutual needs and contingencies.
On Vienna round of Syrian peace talks, Jaberi Ansari believed there was a general consensus on which groups fighting currently in Syria should be called 'terrorists' and thus excluded from the peace talks; "the UN documents assert that ISIL and Al-Nusra Front are branches of Al-Qaeda operating in Syria; however, there is a discord among the parties to talks on which groups should be included as legitimate groups with stakes in Syrian crisis," he told reporters.
On recent visit by Brig. Gen. Hossein Dehghan to Moscow to extend defensive cooperation with Russia, spokesperson said that S300 missile system delivery was on its final stages and had been progressing as agreed by both sides.
On a question on the political future of Lebanon, Jaberi Ansari reiterated Iran's policy of noninterference in the domestic affairs of other countries; however, he asserted that Iran would welcome election of the president of Lebanon as a step forward to end the political crisis of the recent months; "Christians and other groups should come to an agreement in the issue of choosing a president," he added.
On the issue of recent tensions in Iran-Turkey relations and bilateral efforts to ease tensions and also on the impact of Turkey's interventions in Syria, Jaberi Ansari told the press that there was a common will on both sides focused on common interests and to control the tension to a manageable level, and also in addressing Syrian crisis; "recent visit by Ebrahim Rahimi, the deputy-FM to Turkey sought the same objectives," he added.
"According to agreements made, during the upcoming 6 months, both countries will exchange political and economic delegations regularly; Turkey has handed in an official invitation to President Rouhani for a visit to Ankara in mid-April to attend Islamic Countries Summit, which is under consideration by the president," Jaberi Ansari said. "No date has been set for the visit or visit by Turkish officials to Tehran, however."
On a question of future of Iran's relations with Persian Gulf Arab states, Jaberi Ansari emphasized that Iran's official policy was to promote relations with those states based on regional cooperation; "what had happened in the past recent years the general mode of relations with Persian Gulf countries was a unilateral effort by these countries to impose their policies to others; nevertheless, some countries would not succumb to these impositions since their interests hinge upon relations with the Islamic Republic," he told reporters.
On Iran's enriched uranium exported to Russia and speculations on the whereabouts of the amount, the spokesperson said that 10 tons of 3.5 per cent-purity uranium had been transferred to Russia as JCPOA asserted, and in return, "Iran received 140 tons of yellowcake. This is an exchange which clearly improves Iran's uranium store. We believe the exchange had been according to the timetable and no doubt should be cast upon it," Jaberi Ansari told the press.