Iran
Iran sanctions 'damaged France the most'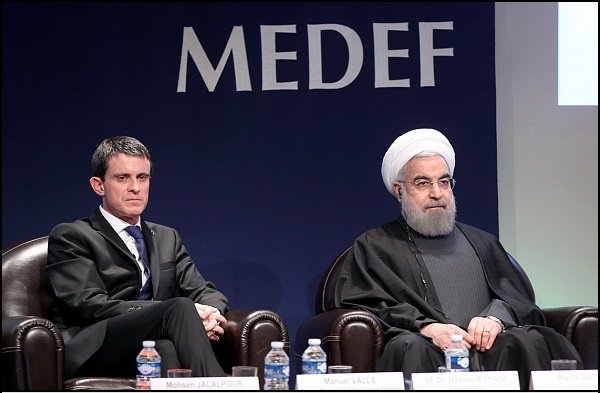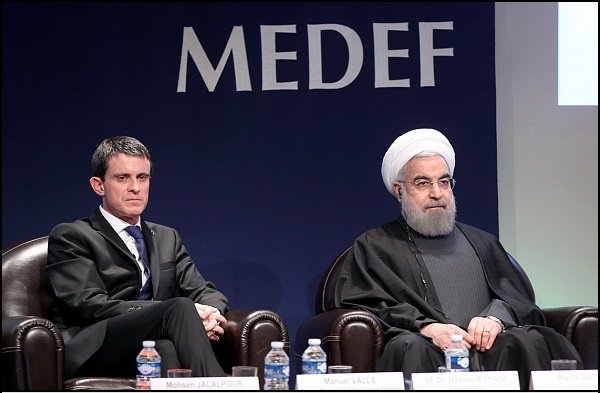 French prime minister has told Iran-France economic session sanctions on Iran's economy inflicted most damage to French economy.
President Rouhani and Manuel Carlos Valls, French Prime Minister, attended Iran-France economic session held on Thursday with other French businessmen and cabinet members; "the session is an indication that both countries are resolved to improve relations of both public and private sectors of economy. This is a good start to extend political relations and consolidate trade in line with common economic interests," Valls told in the meeting.
President Rouhani, calling the imposition of sanctions harmful for both parties, expressed Iran's readiness for all-out expansion of ties, adding that Iran welcomes investment in the energy, agricultural, and transport sectors.
Among the speakers of the session was French employers' association MEDEF (Mouvement des entreprises de France) head Pierre Gattaz who believed that Iran and France should help their respective private sectors to cooperate in infrastructural projects; "within upcoming weeks, the first flight by Air France will land in Tehran which will be the forerunner of more cordial and extended ties between Tehran and Paris," he said.
From Iranian delegation Mohsen Jalalipour, head of Tehran Chamber of Commerce addressed the meeting; "politically vested interests dominating the nuclear negotiations had undermined Iranian trust upon powers. This trust should be rebuild and restored; we believed France should accelerate banking, fiscal, and insurance processes necessary to bilateral trade; any hesitation by France will set the country lagging behind its rivals in the continent in claiming Iran's new emergent markets," he suggested.
Iran and France signed three MoUs in automaking, health, and agriculture between private sectors.