Iran says missing scientist in US custody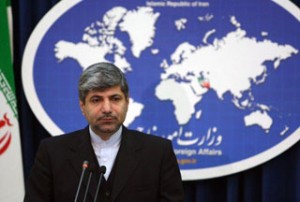 An Iranian scientist who went missing in Saudi Arabia in June has been handed over to officials in Washington, the Foreign Ministry said Tuesday.
Speaking to Press TV, Iranian Foreign Ministry spokesman Ramin Mehman-Parast said authorities in Riyadh have sent Shahram Amiri off to the United States.
The Tehran government had previously called on Saudi authorities to resolve the missing scientist's case with Iranian Foreign Minister Manouchehr Mottaki holding the kingdom "responsible" for Amiri's situation.
Amiri went missing during a religious pilgrimage to Saudi Arabia in June.
Mehman-Parast said currently eleven Iranian nationals are held in detention in US prisons, adding that "Shahram Amiri is one of these detainees."