Korea
North America
Iran says 'not optimistic' about Kim-Trump summit, urges North Korea to be vigilant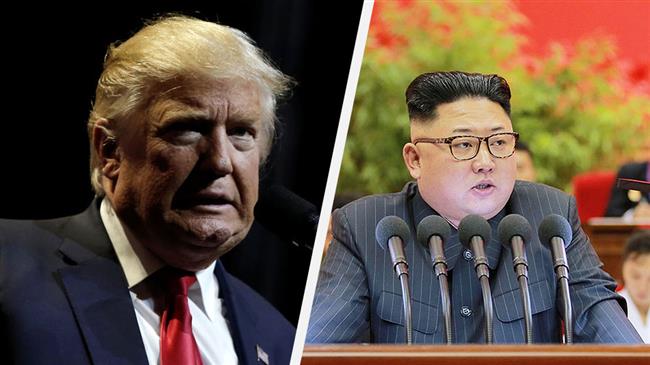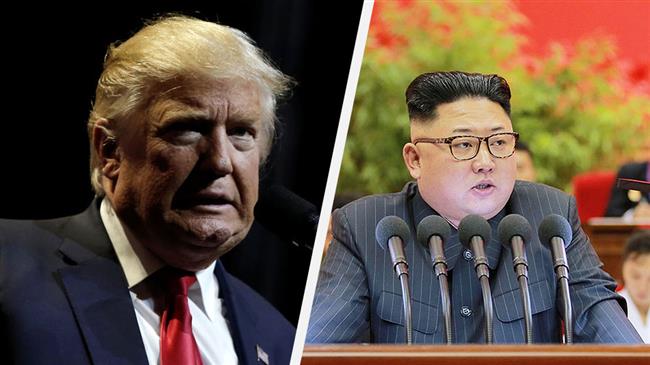 Iran says it is not optimistic about the prospects of a planned summit between the US and North Korean leaders, advising Pyongyang to practice vigilance in dealing with Washington. 
Foreign Ministry spokesman Bahram Qassemi said Monday Iran welcomes any effort for peace on the Korean Peninsula as North Korea's Kim Jong-un and US President Donald Trump arrived in Singapore for the historic meeting.
"We want peace, stability and security to be established on the Korean Peninsula like other places in the world and we welcome any step which helps this process and the economic development and prosperity of the region," he said.
"However, given what we know from the US track record and its history of behavior and relationship, especially from Mr. Trump, who in his presidency has taken steps based on sabotage, exiting agreements and breaching obligations, especially with regard to the JCPOA, we do not have an optimistic outlook toward this issue," he said.
US and North Korean officials held talks on Monday in a late bid to narrow differences before Kim and Trump meet in order to end a nuclear standoff on the Korean Peninsula.
Key gaps remain over what denuclearization would entail for the two countries and the officials were trying to push the agenda forward before their leaders meet on Tuesday.
The summit comes just over a month after the US president pulled out of the landmark nuclear deal with Iran and other world powers, known as the Joint Comprehensive Plan of Action (JCPOA).
Qassemi said, "We believe that the Korean government should deal with this issue very carefully, because the nature of the American regime is not something to be optimistic about."
"We support peace and security that is in the interests of the peninsula, but we look at American behavior with pessimism," he added.
Iran-Europe talks
Trump's withdrawal from the JCPOA has raised the stakes for the North Korean negotiation while the Europeans have been scrambling to save the nuclear deal with Iran.
Qassemi said Iran was continuing negotiations with Europe to see if the latter can guarantee the benefits of remaining in the agreement for the Islamic Republic.
"If the European Union is keen that Iran stay in the JCPOA, it should fulfill in the shortest possible time its obligations regarding the necessary guarantees and mechanisms that could lead to the implementation of Europe's commitments under the JCPOA along with Russia and China," he said.
"The European Union will not have much time and we have to take necessary measures as soon as possible in order to clarify the situation at the earliest," he added.