Iran
Asia-Pacific
China
Middle East
North America
Iran slams US 'smear campaign' against Beijing Olympics
Iran's foreign ministry spokesman has slammed US-led efforts to boycott the upcoming Beijing 2022 Winter Olympics, vowing Iran's eager participation in the games and its solidarity with China against the American "smear campaign."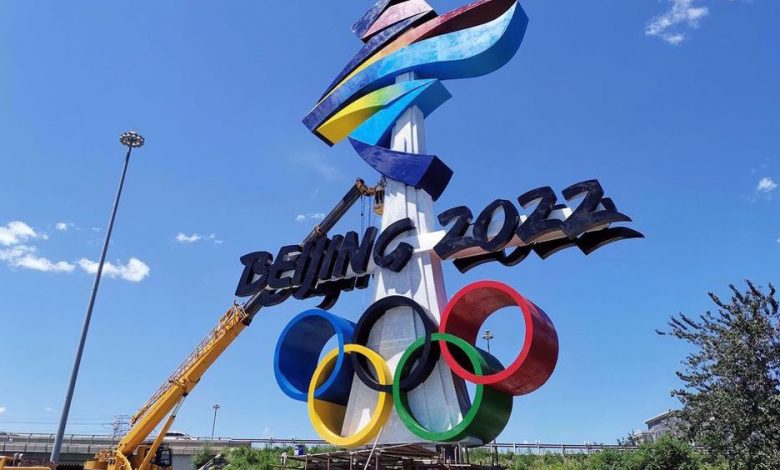 "Whether it's 'diplomatic boycott' of #Beijing22, or depriving Iranian teams from accessing financial resources, everyone should denounce politicization of sport," wrote Saeed Khatibzadeh in a Twitter post on Thursday, adding, "Looking forward to participation in the event, we express solidarity with China that is targeted by smear campaign."
The diplomat's expression of support for the major international sport event came days after China reacted strongly to reports that US President Joe Biden is contemplating "a diplomatic boycott" of the event, describing the scheme as "a naked political provocation."
"The Winter Olympics is not a stage for political show and political manipulation," spokesman Zhao Lijian told a daily news briefing on Monday.
He said a diplomatic boycott would be "a serious stain on the spirit of the Olympic Charter" as well as "a naked political provocation, and a serious offense to the 1.4 billion Chinese people."
After the formal announcement of the US boycott by White House Press Secretary Jen Psaki later on Monday, China's Foreign Ministry spokesman Zhao Lijian threatened on Tuesday to take "resolute countermeasures" against the move and warned about its "grave consequences."
"Out of ideological bias and based on lies and rumors, the US is trying to disrupt the Beijing Winter Olympics. This will only expose its sinister intention and further erode its moral authority and credibility," Zhao emphasized.
In announcing Washington's decision, Psaki said the Biden administration would not contribute to the "fanfare" of the Olympics.
However, the US government has apparently allowed its athletes to attend the marquee sporting event.
The last time the US fully boycotted the Olympics was in 1980, during the administration of Jimmy Carter, also from the Democratic Party.
The boycott was staged against the Moscow Games, in response to then-Soviet Union's military presence in Afghanistan the previous year. At least 64 other countries also took part in the boycott.