Iran
Middle East
North America
Syria
Iran slams US strikes as 'violation of Syria's sovereignty, territorial integrity'
Iran has strongly denounced US airstrikes in eastern Syria, terming it the violation of the war-ravaged Arab country's sovereignty, independence, and territorial integrity.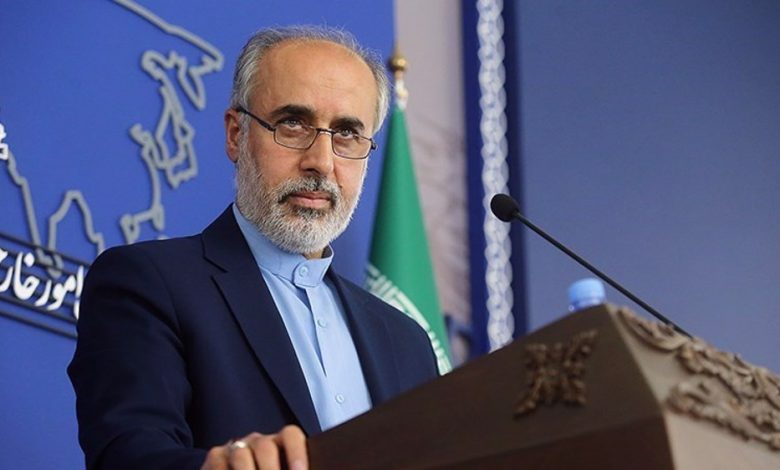 Iranian foreign ministry spokesman Nasser Kan'ani, in a statement on Wednesday, described the latest American aggression in the eastern Syrian province of Dayr al-Zawr as a "terrorist act" against the people of Syria.
In the wee hours of Wednesday morning, American warplanes carried out fresh airstrikes in Dayr al-Zawr, only a few days after the US military used dozens of tanker trucks to smuggle crude oil from the neighboring province of Hasakah to bases in Iraq.
The US military's central command said in a statement that the aerial assault was aimed at what it called protecting US forces from attacks, and targeting military infrastructure facilities run by Syrian government forces and their allies.
Reporting earlier in the day, The Washington Post cited the US military as claiming that it had "targeted infrastructure used by groups with ties to Iran's" Islamic Revolution Guards Corps (IRGC).
Kan'ani dismissed the claim, describing it as a "terrorist" act against the people of Syria and the popular anti-occupation groups in the country, and denying any link between the groups and the Islamic Republic.
The US military said the airstrikes were in response to the August 15 attack, when armed drones struck the vicinity of the al-Tanf base in southeastern Syria near the borders with Jordan and Iraq, where US-led allied occupation forces are deployed in large numbers.
The statement did not mention whether there were any casualties in the latest aerial aggression.
The US military has stationed forces and equipment in northeastern Syria, with the Pentagon claiming that the deployment is aimed at preventing the oilfields in the area from falling into the hands of Daesh terrorists.
Damascus, however, maintains the deployment is meant to plunder the country's rich mineral resources.
The US forces have been actively involved in the Arab country under the guise of fighting the Takfiri terrorist group of Daesh, but credible reports point to a secret alliance between the two in their attempts to topple the democratically-elected Syrian government.
Numerous reports and regional officials point to the US's role in transferring Daesh elements throughout the region and even airlifting supplies to the group.
In 2017 and at the height of the coalition's military campaign in Syria, Russia drew a parallel between the destruction that was being caused by the US-led forces and the wholesale bombing campaign on the German city of Dresden during World War II.
Kan'ani said Washington's claim of fighting terrorism in the country was merely a ploy aimed at the continuation of the military occupation.
He asserted that the American troops' ongoing deployment to parts of Syrian soil contradicted international law and was an "occupation."
---