Iran
Middle East
North America
Iran Spokesman Raps Trump for Using Iran as "Campaign Cudgel"
Iranian Foreign Ministry Spokesman Saeed Khatibzadeh lashed out at US President Donald Trump for retweeting a fake account against the country, saying that he is using Iran as a "campaign cudgel".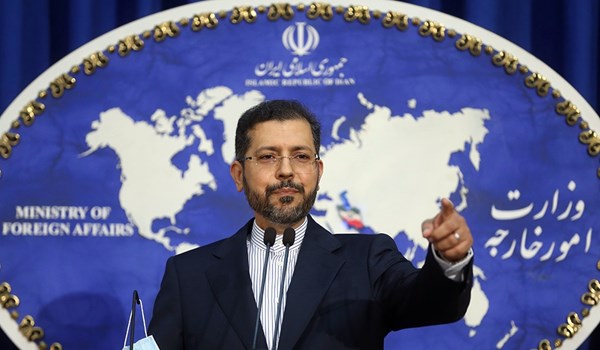 Khatibzadeh on Wednesday referred to Trump's republishing of a tweet from a fake account, and said, "US presidents have long used Iran as campaign cudgel. But we're reaching new lows."
"One day, Donald Trump expresses wishful fantasies of a call from Tehran. The next, he spreads wild conspiracy theories from a fake account run by a terrorist cult. MAGA one tweet at a time," he added.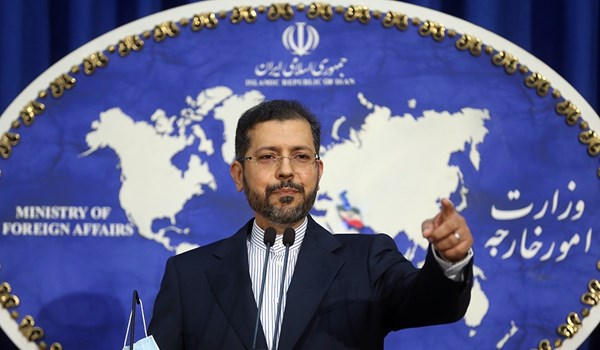 Iranian Foreign Ministry Spokesman Saeed Khatibzadeh
MAGA stands for the slogan of "Make America Great Again," which is used in American politics and was popularized by Donald Trump in his successful 2016 presidential campaign.
You know why you fail in your #Iran policy, Mr. @realDonaldTrump ? 'Cos you are driven by the fictions of MKO/MEK/PMOI TERRORIST ORGANIZATION, that has killed 17,000 Iranian civilians, & its lobby boys like John Bolton & @RudyGiuliani


Khatibzadeh's tweet referred to American officials' passing of a direct telephone number in May 2019 for the White House to the Swiss government, whose embassy represents US interests in Tehran since 1980, in hopes that Iran will contact him.
Trump publicly appealed to Iran to call him, CNN reported, amid heightened tensions between Tehran and Washington.
While Trump called for talks, he did not rule out military action against Iran at the time.
Trump, a stern critic of the historic deal, unilaterally pulled Washington out of the JCPOA in May 2018, and unleashed the "toughest ever" sanctions against the Islamic Republic in defiance of global criticism in an attempt to strangle the Iranian oil trade.
In response to the US' unilateral move, Tehran has so far rowed back on its nuclear commitments four times in compliance with Articles 26 and 36 of the JCPOA, but stressed that its retaliatory measures will be reversible as soon as Europe finds practical ways to shield the mutual trade from the US sanctions.
Tehran has particularly been disappointed with failure of the three European signatories to the JCPOA — Britain, France and Germany — to protect its business interests under the deal after the United States' withdrawal.
On January 5, Iran took a final step in reducing its commitments, and said it would no longer observe any operational limitations on its nuclear industry, whether concerning the capacity and level of uranium enrichment, the volume of stockpiled uranium or research and development.
In relevant remarks in June, Iranian Foreign Minister Mohammad Javad Zarif in a message slammed Trump's call for new talks with Iran, stressing that Tehran and other Joint Comprehensive Plan of Action (JCPOA) parties never breached the deal.