Economy
Iran
Middle East
North America
World News
Iran Spokesman: US Economic Terrorism Should End
Iranian Government Spokesman Ali Rabiyee strongly dismissed setting up any special channel for talks with the US, and stressed the need for Washington to end its economic terrorism and sanctions against Tehran.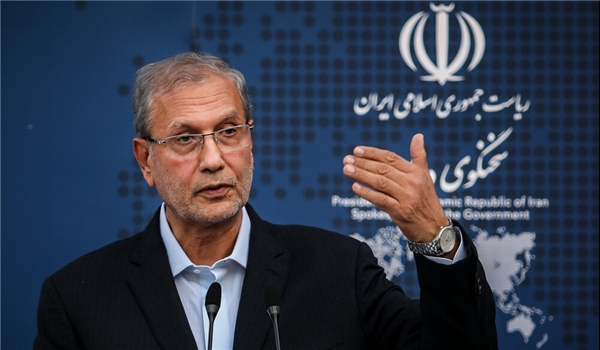 "We have officially announced our view that economic terrorism should end," Rabiyee said on Monday.
Asked if a channel has been opened up for talks with the US, he said that the only channel is the Swiss embassy, which represents the US interests in Iran.
Rabiyee also referred to the US sanctions imposed on Foreign Minister Mohammad Javad Zarif, and said that he is slated to leave for Paris within the next few days and the sanctions are in fact sanctioning the US itself from dialogue.
In relevant remarks in July, Iranian Foreign Minister Mohammad Javad Zarif blasted the US for practicing economic terrorism against Tehran, saying that it had targeted the country's ordinary people.
Speaking to reporters before the annual meeting of the United Nations Economic and Social Council (ECOSOC) in New York, Zarif said that the US had engaged in an economic war against the Iranian nation.
The economic war Trump takes pride in has targeted the civilians, he said.
The war has targeted ordinary people, as it is a terrorist move to push political plans and this should be halted, Zarif said, noting that translation of terrorism in legal terms is "to change a country's policies or make the public change their ways".
This is the very thing the Americans are doing, as US Secretary of State Mike Pompeo has said that this is a terrorist policy and "we will never talk to the terrorists", he stated.