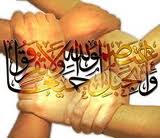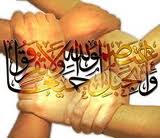 Iranian trade union delegation expressed Iranian people's solidarity with the Syrian people and workers in confronting the conspiracy targeting the region through spreading chaos and destabilizing the situation in Syria.
Head of delegation, Ali Rida Mahjoub, during a visit to the General Federation of Trade Unions headquarters in Syria on Tuesday, underlined the Iranian people's support to the Syrians in the face of the conspiracy targeting Syria's supportive stance to resistance.
Mahjoub pointed out that Syria has faced several conspiracies in the past and it emerged stronger, clarifying that all world countries face crises, yet what is going on in Syria is being instigated by misleading media in service of the israeli entity.
For his part, Chairman of General Federation of Trade Unions, Muhammad Shaaban Azoz, stressed that the awareness of the Syrian people and their support to the leadership foiled the scheme hatched against Syria and the whole region, pointing out that the Arab League's decisions are nothing but an implementation of the foreign agendas.
In a related context in Syria, 912 persons who were involved in the latest events without perpetrating acts of killing were released on Wednesday.
1180 arrested people were released on November 15th and 553 others were released on ٥th of the same month.
Meanwhile, seven army and security forces Syrian martyrs on Tuesday were escorted from Damascus Police Hospital and Homs Military Hospital to their final resting place in their cities and villages.
The martyrs were targeted by the armed terrorist groups in Homs, Hama, Hasaka and Damascus Countryside.
Relatives of the martyrs stressed that the blood of the martyrs shed in defense of the homeland will make Syria stronger and more able to face challenges and defend its national stances.