Syria
Iran, Syria Discuss Expansion of Bilateral Trade Ties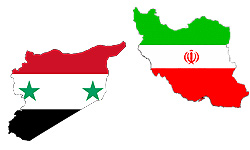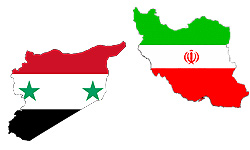 Iranian Minister of Industry, Mines and Trade Mehdi Qazanfari, in a meeting with Syrian Ambassador to Iran Adnan Mahmoud discussed ways of implementing economic and trade agreements between two friendly countries.
The two sides underlined the importance of investment by the two countries' governments for broadening trade cooperation and facing the West's economic war and unjust sanctions.
The two sides underlined the importance of the time factor in carrying out joint projects in the industry and production sectors.
Qazanfari clarified that the Iranian trade ministry offers all its capabilities and exhibition fair grounds to facilitate display of Syrian products in the Iranian markets.
Syrian Prime Minister Wael Nader al-Halqi was in Tehran in mid January to discuss expansion of bilateral ties and cooperation.
In Tehran Al-Halqi and Iranian Vice-President Mohammad Reza Rahimi discussed the latest ways of both expanding ties between the two countries and helping to the establishment of peace in Syria.
During his two-day stay in Tehran, the Syrian prime minister confered with the Leader of Islamic Ummah and Oppressed People Imam Seyed Ali Khamenei, President Mahmoud Ahmadinejad, Parliament Speaker Ali Larijani, and other officials.