Iran
Iran taekwondo fighters shine in Fajr Open tournament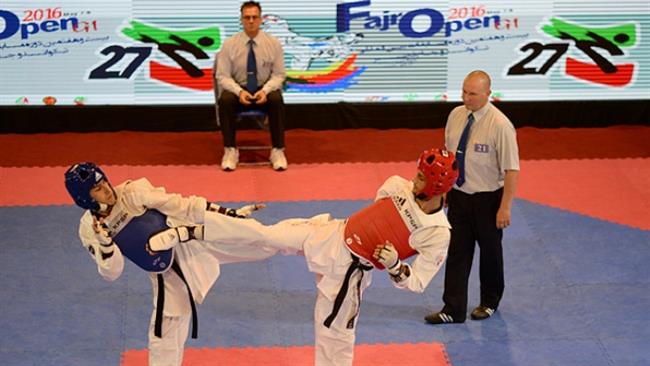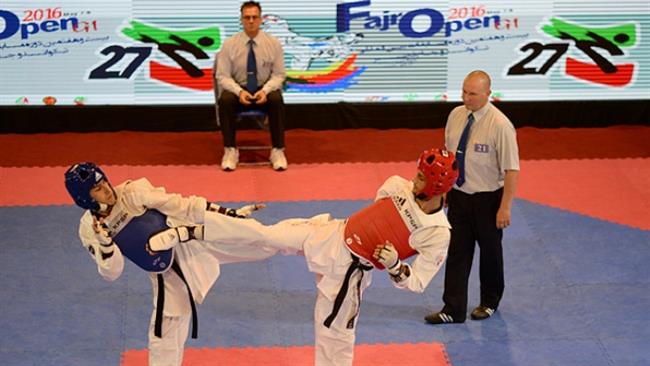 Iranian taekwondo practitioners have impressed the spectators at the 27th edition of Fajr Open in Tehran, and been crowned as the champion of the two-day international sporting event.
On Sunday, the Islamic Republic of Iran stood on top of the podium with a total of 9 (three gold, two silver and four bronze) medals, having racked up 42 points.
Afghanistan finished in the second place with three medals (one silver and two bronzes) and 16 points.
Russia snatched one gold medal, having collected 12 points to occupy the third spot.
Armenia, Turkey, Libya, Iraq, Brazil, India and Azerbaijan landed in the fourth to the tenth slot respectively.
On the last day of Fajr Open taekwondo championships in Tehran's Taekwondo House, Iran's Seyyed Hossein Ehsani bagged a gold medal in the minus 68-kilogram weight class after defeating Armenian rival Sergey Avanesov  in the final contest.
In the over 80-kilogram category, Farshad Qiyasi claimed a gold medal after prevailing over Siavash Fakhraei, a compatriot taekwondo fighter, in the last competition.
On Saturday, Iran's Mohammad Kazemi was crowned as the champion of minus 58-kilogram weight division.
In the minus 80-kilogram weight class, Russian taekwondo practitioner Arutiun Meliksetiants overcame Iranian contestant Amir Hossein Sasan 14-10 in the final fight, and received the gold medal.
The 27th edition of the international Fajr Open taekwondo tournament opened in Tehran, Iran, on May 7, and concluded the next day.
Apart from practitioners from Iran, the G-1 tournament attracted athletes from Afghanistan, Armenia, Azerbaijan, Brazil, India, Iraq, Libya, Russia and Turkey.
Gold medalists added 10 points to their qualification rankings for the 32nd edition of the Olympic Games scheduled to be staged between August 5 and August 21 in the Brazilian city of Rio de Janeiro, with 789 athletes due to participate in the sporting event.
Silver and bronze medalists at the Tehran taekwondo tournament also added 6 and 3.6 points respectively to their 2016 Summer Olympics qualification rankings.