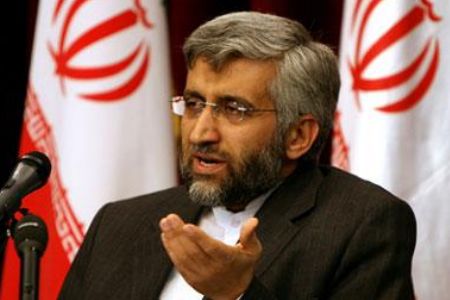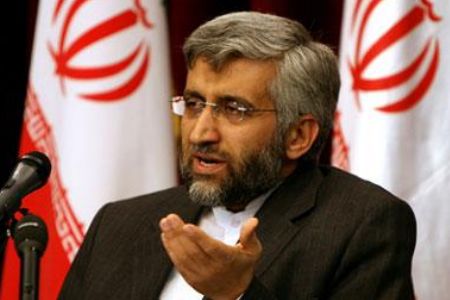 Terrorist groups have taken part in implementing the UN Security Council resolutions against Iran, says the secretary of Iran's Supreme National Security Council.
"This serves as a major scandal for the UNSC in that the terrorists are carrying out their Resolutions as we witness today that the list of UN Resolutions conform with the terrorists' list," said Saeed Jalili on Wednesday on the sidelines of the funeral procession of Iranian academic Majid Shahriari.
Shahriari was a lecturer at Shahid Beheshti University who was killed in his car after unknown assailants attached a sticky bomb to his vehicle while he was on his way to work in Tehran on Monday morning.
In a similar attack on another lecturer on the same day, terrorists attacked Professor Fereydoun Abbasi's car, but he and his wife managed to escape the assassination with minor injuries.
Resolution 1747 adopted by the United Nations Security Council in March 2007 against the Islamic Republic cited the name of Abbasi as a "nuclear scientist," thus suggesting that perpetrators behind the assassination could be traced through those who included the professor's name in the UN resolution.
"Some arrogant powers have decided to monopolize politics, power and some scientific fields," Jalili said.
The Iranian official slammed certain states for using all means, including sanctions and political pressure, against Iran, which he said has been of no avail.
Jalili added that the arrogant powers have resorted to terrorism after their punitive measures against Iran yielded no results.
Iran held the funeral procession of Shahriari on Monday morning. Many Iranian top officials attended the ceremony.