Iran
Middle East
Science
Iran to begin testing indigenous COVID-19 vaccine on humans in Nov.
Iran's health minister says the country is to begin trialing an indigenously-produced COVID-19 vaccine on humans around early November.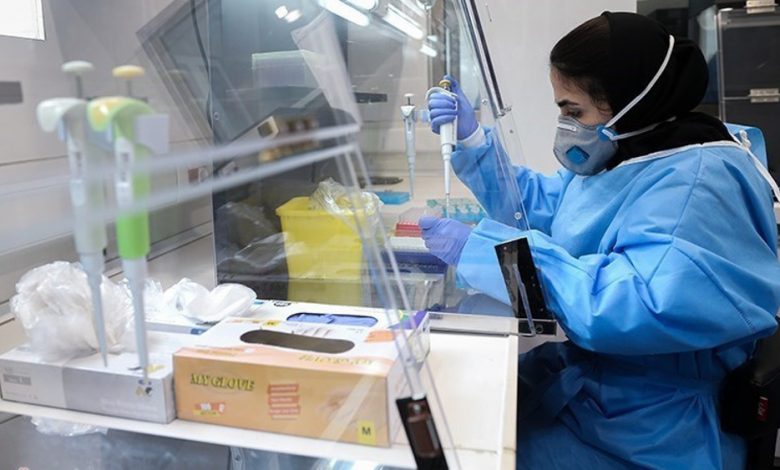 Saeed Namaki announced the news on Tuesday, saying the vaccine had been successfully tested on animals, and was currently being worked on by at least four medical teams across the country.
At least two of the taskforces, he said, "have made good progress and are taking necessary measures in line with international standards."
The official said, "We have furthered some appropriate methods in the process of making the vaccine," Namaki said, expressing hope that the applied methods would yield the desired results unless either the respiratory disease or the vaccine undergo any radical changes.
He, accordingly, hoped that the Ministry would be having some "good news" to relay to the Iranian people in this regard in near future.
The minister said the Islamic Republic had also notified the World Health Organization about its progress in the area.
The virus that can lead to acute respiratory malfunction emerged in central China late last year. It has infected more than 40,745,000 people worldwide, including upwards of 1,120,000 deaths.
In Iran, as many as 539,670 people have so far caught the virus, including 31,034, who have died from it. Also on Tuesday, the country played host to an unfortunate record daily cases of 5,039, including 322 new deaths.
Namaki said non-commitment to existing anti-virus protocols and absence of confrontation with those violating them had worsened the situation in the country.
He, therefore, urged implementation of all necessary control measures in densely-crowded places such as buses and planes.
The minister singled out early diagnosis and early self-quarantine that would necessarily last as long as 14 days as the most prominent of the measures that have to be taken towards preventing further spread of the disease.
He, however, said the Ministry had not come across any shortages in dealing with the pandemic and no patient had been faced with shortage of hospital equipment so far either.