Awakening
Caricatures
Iran
Middle East
North America
Photo
Iran to Hold 'I Can't Breathe' Cartoon Exhibition
Iran is due to hold an international cartoon exhibition later this week to display and deplore racial discrimination against African-Americans after the brutal killing of George Floyd by the US cops.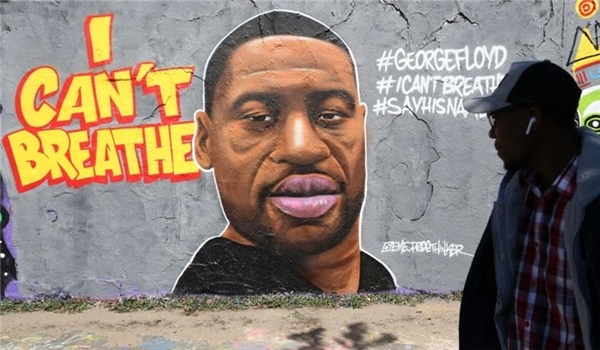 "An international exhibition will be held with the title of I Can't Breathe," Seyed Mehdi Shojayee, a senior official at the Art Center of the Islamic Revolution, said on Monday.
He added that 27 countries have sent over 70 artworks to Iran so far to participate in the exhibition.
Shojayee said that the exhibition will be held at the outdoor area of the Art Center in Tehran on June 10.
Thousands of people around the world have rallied in solidarity with anti-racism protests in the United States following the police killing of George Floyd on May 25. Floyd, an unarmed Black man, was pinned to the ground by a white officer in Minneapolis, Minnesota.
The officer knelt on Floyd's neck for nearly nine minutes, as Floyd pleaded "I can't breathe".
The outrage over Floyd's death has caused days of riots across the US, which saw clashes, buildings set on fire and large scale looting.
The police have been using tear gas, rubber bullets and occasionally live fire against the protesters, but it has so far not been enough to curb the unrest.