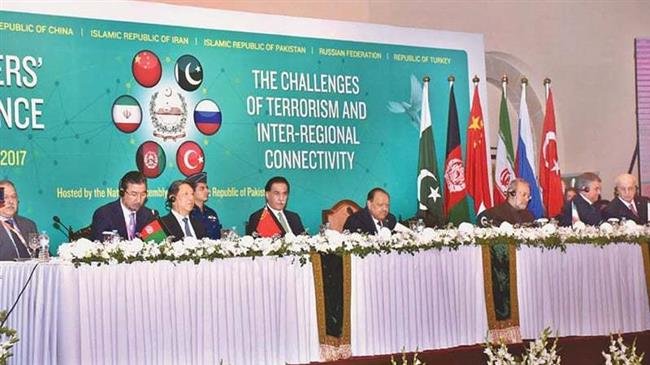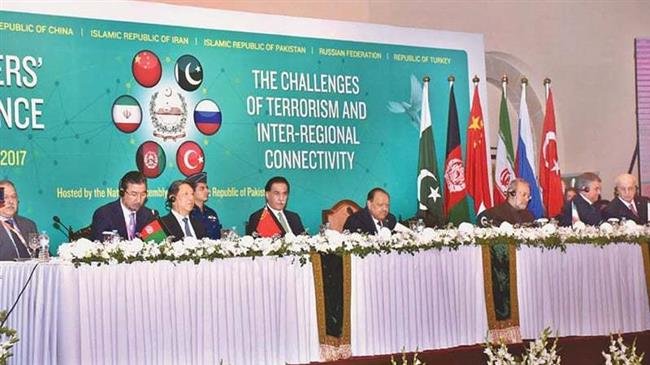 Iran is to host a second inter-parliamentary conference on terrorism in which top parliamentarians from the country, Afghanistan, Pakistan, Turkey, Russia, and China are scheduled to participate.
The two-day event will open in Iran's capital Tehran next Friday. Fighting terrorism on regional and international levels and the reinforcement of inter-regional relations in that front will be the key themes.
Accordingly, the conference will discuss past experiences and the current approaches in fighting terrorism and will also review new steps that still need to be taken to the same effect. Separately, avenues to enhance cooperation against terrorism among various regions will also be reviewed.
Iran's Parliament Speaker Ali Larijani and his counterparts from participating nations are expected to address the conference.
Next Saturday, Asad Qaiser, the current speaker of the National Assembly of Pakistan, will take the floor to hand over the chairmanship of the conference to the Islamic Republic.
The event will conclude with a joint statement.
The last edition of the inter-parliamentary conference to discuss terrorism was held in Islamabad last December.
The Iranian defense minister says enemies have sponsored terrorism in the Middle East to harm Iran.
The Islamic Republic has lost thousands of its civilians to acts of violence staged by anti-revolutionary and foreign-backed terrorists since the 1979 Islamic Revolution. The country has invariably offered regional and international cooperation in the fight against terrorism.
Tehran has been lending military advisory support to Iraq and Syria upon the official request of both countries. Baghdad and Damascus have officially expressed appreciation to Iran, describing the country's support as crucially instrumental.