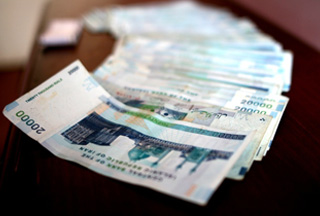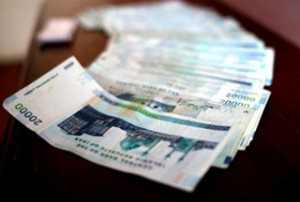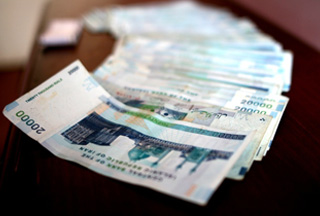 The Central Bank of Iran (CBI) plans to issue 100,000-rial notes in the next Iranian year — a move which analysts consider the result of rising inflation.
CBI Deputy Head Hamid Pourmohammadi said on Tuesday that the decision was part of the bank's plans to slash three zeros off Iran's national currency, ILNA news agency reported.
According to Fars News Agency, the announcement comes as the head of Iran's Bank Tejarat, Majid-Reza Davari, said 500,000-rial notes would also be issued in the next Iranian year, which begins on March 21.
Pourmohammadi said the decision is part of CBI's "monetary reform plan" but analysts say rising inflation has led the government to issue high value notes. A US dollar is currently about 10,000 rials.
The Iranian Parliament last week approved the budget bill for next year, which includes an economic reform plan to cut costly subsidies.
Although the rate of inflation has dropped from last year's record high to about 9 percent, economists believe the cutting of subsidies will stoke up inflation.