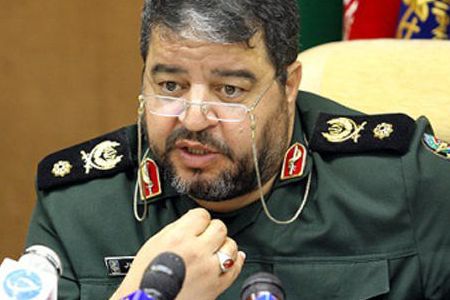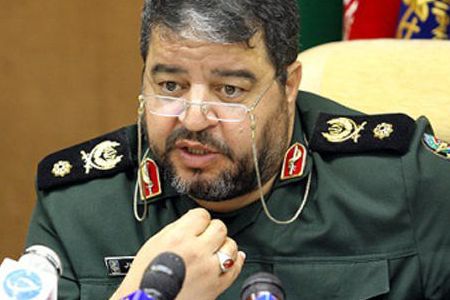 Head of the Iranian Passive Defense Organization says Iran will move its uranium enrichment sites across the country to safer locations if circumstances necessitates.
"We will move our uranium enrichment centers to more secure locations should conditions require, "Brigadier General Gholam-Reza Jalali told Mehr News Agency on Wednesday.
He added that measures have been taken to make Iran's nuclear infrastructure secure and to increase cyber security in order to deter potential threats.
The senior Iranian commander also dismissed the possibility of an attack on Iran's nuclear sites, saying that if the US and israel were able to launch such an attack they would have done so by now. 
Brigadier General Jalali stressed that the Bushehr Nuclear Power Plant is not in harm's way, as international conventions and protocols prevent any attack on such centers.
He went on to say that any military strike on the Bushehr nuclear power plant would endanger the safety of the Persian Gulf littoral state as it is located near the border region.
The United States and israel have repeatedly threatened Tehran with the "option" of a military strike, based on the allegation that Iran's nuclear work may consist of a covert military agenda.
Iran has refuted the allegations, saying that as a signatory to the nuclear Non-Proliferation Treaty (NPT) and a member of the International Atomic Energy Agency (IAEA), it has the right to develop and acquire nuclear technology for peaceful purposes.
While israel refuses to allow inspections of its nuclear facilities or to join the NPT based on its policy of nuclear ambiguity, Iran has been subjected to snap IAEA inspections due to its policy of nuclear transparency.
israel recently test fired a new long-range missile capable of carrying nuclear warheads. The test was carried out at the Palmahim air base in central israel.
This three-stage Jericho-3 missile, which is capable of delivering a 750-kilo warhead to a distance, is estimated to have a range of up to 10,000 kilometers. Paradoxically, israel's new nuke-capable missile, which can target many parts of the globe, is not considered a threat in the eyes of the West.