Iran
Middle East
North America
Iran to prosecute 48 individuals for role in assassination of Lt. Gen. Soleimani: Official
A senior Iranian official says the Islamic Republic has drawn up a list of 48 individuals against whom legal action will be taken in relation to the assassination of the country's top anti-terror commander, Lieutenant General Qassem Soleimani.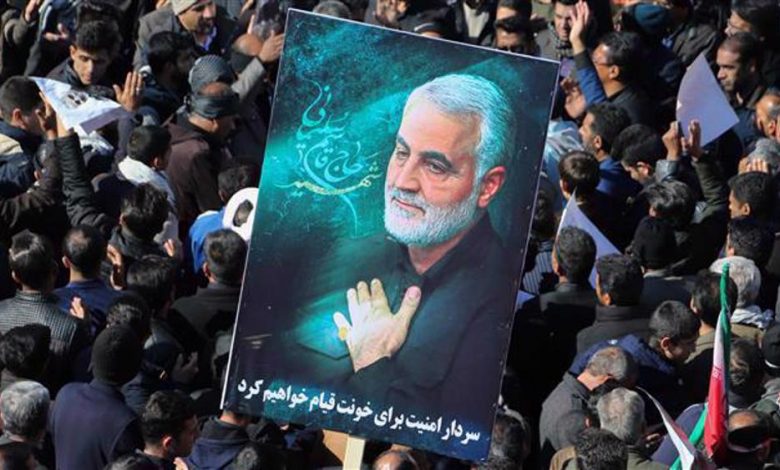 Hossein Amir-Abdollahian, who advises Iran's Parliament speaker on international affairs, said on Sunday that Iran had already prepared a list of 45 individuals who were one way or another related to the assassination, which was carried out on direct orders from US President Donald Trump, and the list has now been extended to include 48 people.
US terrorists assassinated Soleimani, the commander of the Quds Force of the Islamic Revolution Guards Corps (IRGC), along with Abu Mahdi al-Muhandis, deputy head of Iraq's Popular Mobilization Units (PMU), and their companions by targeting their vehicle outside the Baghdad International Airport on January 3.
The cowardly act of terror was carried out under the direction of US President Donald Trump, with the Pentagon taking responsibility for the strike.
General Soleimani is viewed by the world's freedom-seeking people as the key figure in defeating Daesh, the world's most notorious terrorist group, in the Middle East battles.
Amir-Abdollahian further said that based on information received from Iranian judicial officials, the Islamic Republic has sent letters rogatory to six countries while the Judiciary is seriously pursuing the case.
He added, "After painstaking and documented completion of the case on those who issued the order and those who carried out the assassination of General Soleimani, Abu Mahdi al-Muhandis and their companions, the number of the main American culprits, who ordered and carried out [the assassination] has increased from 45 to 48, and we hope to see issuance of judicial verdicts and effective measures in this case in the near future."
A senior Iranian judge said late in June that Interpol Red Notices have been issued for the prosecution of dozens of military and political officials of the United States, including President Trump, on charges of planning and implementing a terrorist attack in the Iraqi capital that assassinated general Soleimani and his companions.