Economy
Iran-Tunisia Trade Ties to Reach $1bln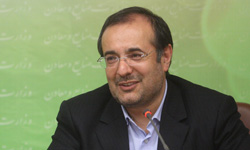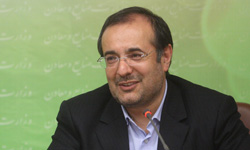 The value of trade ties between Iran and Tunisia will reach $1bln in the near future, Iranian Minister of Industry, Mines and Trade Mehdi Qazanfari announced, and stressed the two countries' determination to further boost the bilateral relations.
Bilateral trade between Iran and Tunisia will reach $500 million in the first phase of transactions and would climb to one billion dollars in the next phase, Qazanfari said at the end of 11th Joint Economic Cooperation Commission meeting in Tunis on Thursday.
"Given the determination of both nations, I am sure that such objectives are achievable," he added.
On the third and last day of his official visit to Tunisia, the Iranian minister also met with Tunisian Prime Minister Hamadi Jebali and discussed ways to further expand cooperation between Tunis and Tehran.
Qazanfari, accompanied by members of his delegation, later signed eight cooperation agreements with Tunisian officials in various sectors at Tunis' Export Promotion Center during the closing ceremony of the joint commission.