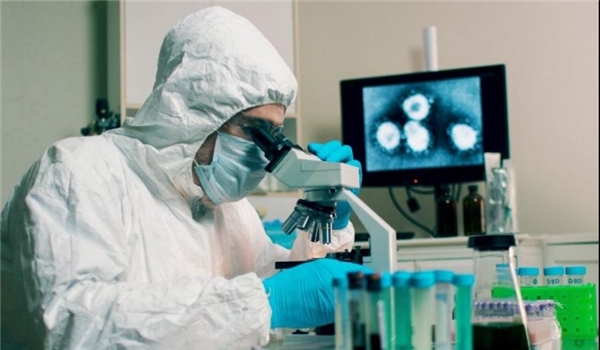 Iran on Monday unveiled 21 new achievements developed by the country's scientists at Tabriz University to help combat against the coronavirus epidemic.
The products were unveiled in the presence of East Azarbaijan province's governor-general, the president of Tabriz University and other officials in the Northeastern city of Tabriz.
The newly-developed equipment include ULV fogging machine used for the application of disinfectants, software for online testing of coronavirus, electronic pad special to training via internet, QRT-PCR coronavirus kit, non-alcohol disinfectant solutions for hand and environment developed based on nanotechnology, anti-coronavirus isolation gowns with plastic structure and air conditioning system.
In a relevant development earlier today, Iranian scientists at the Islamic Azad University's Semnan branch produced a thermometer that could identify coronavirus-infected patients through blood oxygen measurement.
"The system measures body temperature and blood oxygen concurrently; its main feature comes with its fixed position which means that the user does not need to have any contact with the system," Head of the Energy Optimization and Sustainable Development Center of Islamic Azad University in Semnan Hadi Kargar Sharifabad said on Monday, addressing the unveiling ceremony of the system.
He added that the system is also able to show information about the suspected coronavirus patients in different formats.
Sharifabad said that the new thermometer system has the advantage of single-stage combined body temperature and blood oxygen measurement to diagnose coronavirus infection to reduce medical margin of error.