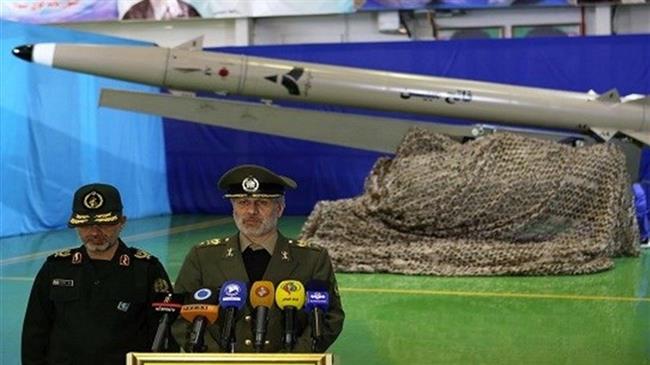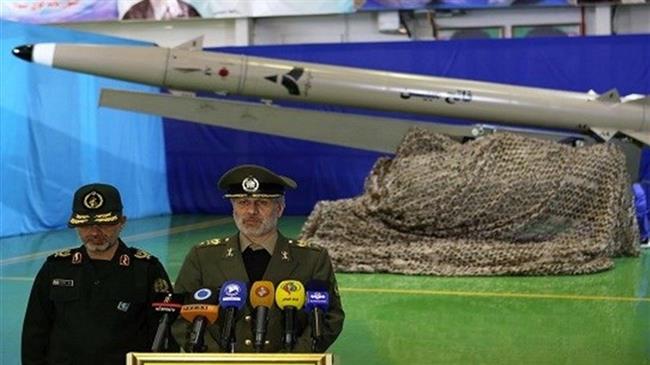 Iran has unveiled a new generation of precision-guided missiles capable of striking ground and seaborne targets in surgical operations.
The Fateh-e Mobin missile was showcased and entered the production line on Monday in the presence of Defense Minister Brigadier General Amir Hatami.
The projectile is equipped with an advanced "seeker head," as well as tactical and radar-evasion capabilities.
It can engage targets under various environmental conditions and operate in the face of electronic warfare tactics as well as pierce through all types of missile shields.
Hatami said Iran's defensive and missile strength was deterrent in nature.
Iran's enhancement of its missile capabilities, he said, is the most important plank of the country's defense power and the Islamic Republic will continue to strengthen them.
"Today, the enemies are well aware of Iran's defense power," said the defense minister, who hailed the projectile's entirely-domestic production procedure.
The minister further rejected "the enemies' hollow, worthless and meddlesome comments" against the Islamic Republic's missile program, saying Iran will not brook any interference in its defensive issues.
"The more intense are sanctions, pressures, smear campaigns, and psychological warfare against the great nation of Iran, the greater will become our will to enhance our defensive power in all areas," he asserted.