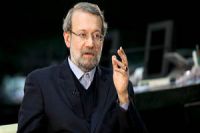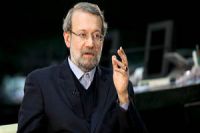 Iran's Majlis Speaker says closer relations between Muslim nations can bring about tranquility in the Middle East region.
According to Press TV, at a Friday meeting with Moroccan Foreign Minister Saadeddine Othmani on the sidelines of celebrations marking the adoption of Tunisia's new constitution in Tunis, Ali Larijani pointed to the importance of Iran-Morocco ties for the region, adding, "Relations between the two countries should improve because ties between Muslim countries can help ensure tranquility in the region." Othmani, for his part, pointed to Iran's key role in the region and noted the improvement of Iran-Morocco ties will benefit both nations. Larijani also sat down with Moroccan Crown Prince Moulay Hassan on the sidelines of the event.
Prince Hassan pointed to Morocco's preparedness to expand cooperation with Iran and expressed hope that the two nations would witness tangible results of such interaction in the future.
Larijani also held another meeting with his Libyan counterpart Mohamed al-Magariaf. Magariaf pointed to enemy plots against the Libyan revolution and noted that the country is bringing the situation under control. The Libyan parliament speaker expressed optimism that the country's new constitution would be drawn up as soon as possible. Larijani, for his part, expressed satisfaction that the Libyan revolution has reached its turning point and stressed that Iran will stand by the North African nation. Larijani also met with Tunisia's deputy parliament speaker.