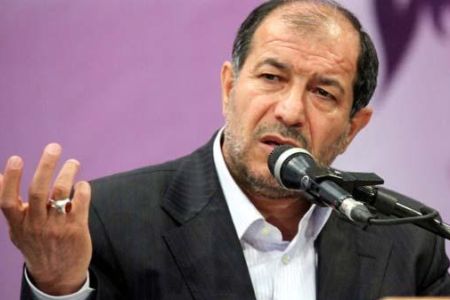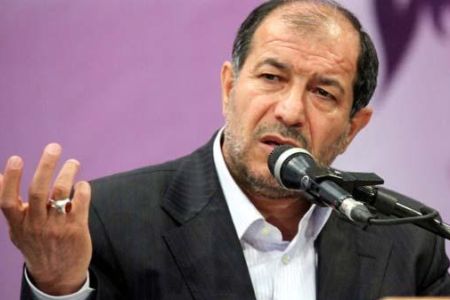 Iran's Interior Minister Mostafa Mohammad-Najjar has urged Pakistan to help adopting "a solid strategy" against terrorists operating on both sides of its border with Iran.
Speaking during a joint press conference with Pakistani Interior Minister Rehman Malik in Islamabad on Thursday, the Iranian official said Tehran and Islamabad should "further reactivate border security forces … to stop the movement of illegal immigrants."
Both countries will extend cooperation to make the border areas safer, particularly to control terrorist activities and human trafficking, he said.
According to Mohammad-Najjar, terrorism is a threat for both Iran and Pakistan and joint efforts are needed to eliminate it.
The two ministers told reporters in Islamabad that Balouch people living on either side of the border would receive "joint identity cards" to facilitate their movement across the 800 kilometer border.
Najjar visited Pakistan to attend a two-day ministerial meeting of the Triangular Initiative launched in 2007 to strengthen cooperation in law enforcement between Pakistan, Iran and Afghanistan.
The three states, considered the most seriously affected by illicit opiates produced in Afghanistan, agreed to enhance intelligence-sharing and launch joint coordinated operations to deal with the challenge of drug trafficking.
The decision came as a new United Nations report on Thursday called lab-based drugs, such as meth, a "critical emerging threat" to Asia as a whole.
The United Nations Office on Drugs and Crime (UNODC) says that international organized crime groups operating in the region have become increasingly involved in the illegal drugs trade.
"By being able to produce ATS in their basements and backyards, criminals are presented with new opportunities which must be denied," said UNODC policy analysis director Sandeep Chawla in a statement.
Amphetamine type stimulants "thus pose very different challenges for law enforcement," she concluded.