Iran
Iraq
Middle East
North America
Iran: US Illegal Moves in Iraq Pushing Region Towards Disastrous Situation
Iranian Foreign Ministry Spokesman Seyed Abbas Mousavi said on Wednesday that the military moves of the US in Iraq are against the positions of the Iraqi government, parliament and people, and warned against the repercussions of such acts.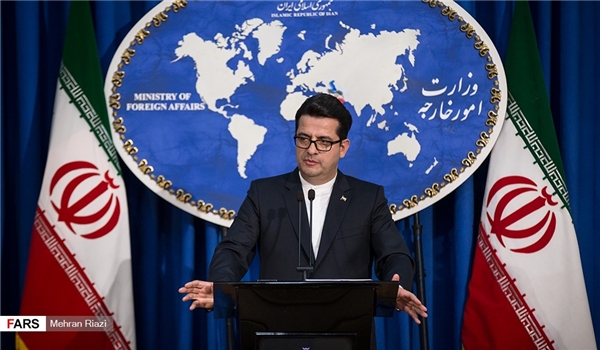 "The US is making the moves while the UN Secretary-General Antonio Guterres and the international community have demanded any belligerent and tension-creating measures be stopped due to the outbreak of the COVID-19," Mousavi said..
Mousavi said that the US should respect the will of the Iraqi Government and people by leaving the country.
In early January, the Iraqi lawmakers unanimously approved a bill demanding the withdrawal of the US troops from Iraq.
On January 9, former Iraqi Prime Minister Adel Abdul-Mahdi called on the United States to dispatch a delegation to Baghdad tasked with formulating a mechanism for the move.
According to a statement released by his office at the time, Abdul-Mahdi "requested that delegates be sent to Iraq to set the mechanisms to implement the parliament's decision for the secure withdrawal of (foreign) forces from Iraq" in a phone call with US Secretary of State Mike Pompeo.
The 78-year-old politician said that Iraq rejects violation of its sovereignty, particularly the US military's violation of Iraqi airspace in the airstrike that assassinated General Soleimani, Muhandis and their companions.
The US State Department bluntly rejected the request the following day.