North America
Iran: US Showing Racist Behavior in Fighting Coronavirus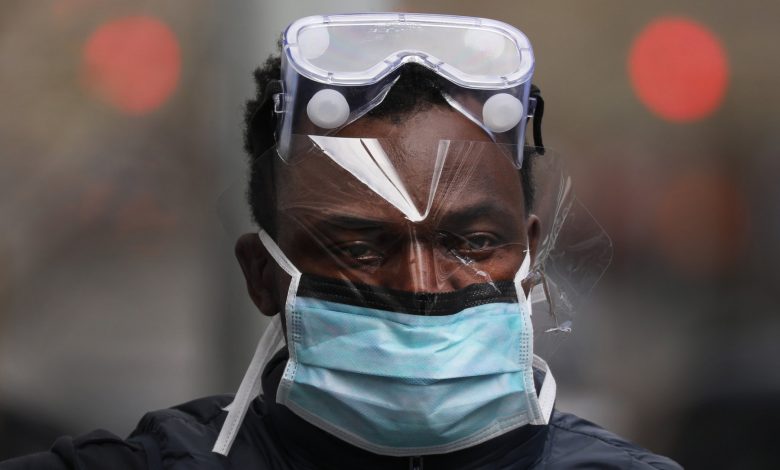 Iranian Health Ministry Spokesman Kianoush Jahanpour blasted Washington for showing racist behavior in the US and towards other countries in the fight against coronavirus.
"The Americans show racist behavior in confrontation and protective measures against COVID-19 virus too; and they see clearly that the situation of their country is worse than Iran despite having more infrastructures, and Iran has been able to fight against the disease well despite sanctions," Jahanpour told reporters in Tehran on Wednesday via video conference.
He also rapped US Secretary of State Mike Pompeo for allegations and remarks against Iran, and said, "He is trying to make use of the diplomatic apparatus to project the blame on others for the catastrophe happening in his country and the problems and humanitarian catastrophe in the US."
His remarks came as alarming health department statistics from cities and counties in the Carolinas, Illinois, Louisiana, Michigan, New Jersey, New York and Wisconsin show that black people are getting sicker and dying at higher rates from the novel coronavirus than white people.
Although the federal government hasn't yet released data on the pandemic and race, the disparity looks likely to be a national trend, exacerbated by a combination of biased white doctors, black people's well-documented distrust of the medical community and the failure to aggregate and properly report out data on the sick and dying.
Black people are at the mercy of everything that is flawed and dysfunctional about America's health-care system, which has long been shaped by racism.
Decades of research show the ways that racism produces a rigged system that drives disparities in health outcomes across lifetimes and generations. Higher levels of discrimination and bias are associated with elevated risk of a broad range of diseases, from higher levels of stress hormones, to blood pressure, to obesity and early death. All of those underlying conditions put people at higher risk for bad outcomes from COVID-19.