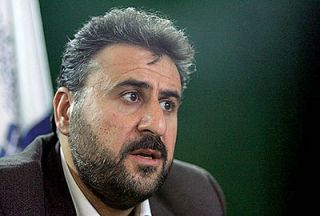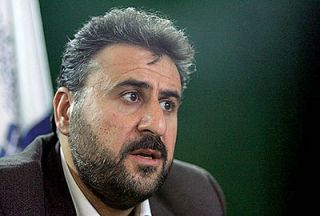 Amid reports about a fuel ban on Iranian passenger planes, Iran has moved to protect the country's national interests by passing a law to retaliate against such punitive measures.
Speaking to ISNA on Wednesday, member of the Majlis National Security and Foreign Policy Commission Heshmatollah Falahatpisheh criticized the unilateral punitive measures which came beyond the recently-imposed UN Security Council (UNSC) sanctions on Iran, saying that such measures were seeking to target the Iranian nation.
Falahatpisheh was referring to certain reports which said airports in the Untied Arab Emirates, Germany and Britain were refusing to refuel Iranian passenger planes following the ratification of unilateral sanctions by the US and EU against the Islamic Republic.
The report of the fuel ban, however, has been dismissed by the Emirati and German airport officials who have announced that the related authorities continue refueling Iranian planes with no limitations.
Meanwhile, the Iranian lawmaker explained that "Majlis has passed a law [in this regard] and the National Security Commission approved after the resolution that Iran reserves the right to take retaliatory measures against those countries that work in the framework of the resolutions."
"Iran reserves the right to take retaliatory actions in cases that its planes or ships face any problem," Falahatpisheh went on to say.
"We should definitely retaliate against the United Arab Emirates, Britain and Germany whose planes need transit fuel from Iran," he added.
Falahatpisheh further explained that despite claims that sanctions only seek to target Iran's nuclear program, such instances were conclusive proof that the sanctions were aimed at delivering a blow to the country's development and the Iranian nation in general.
The lawmaker also stressed the importance of taking serious steps against certain regional countries which are working in the framework of unilateral sanctions imposed by Western powers.
"We believe that no country in the region will enjoy sustainable security if Iran's development or security faces any danger," he stated.
However, Falahatpisheh reiterated that doors were still open to democracy, saying that, "Diplomacy has not failed."
In addition to a fourth round of UNSC sanctions against Iran's nuclear program, the United States approved a set of unilateral sanctions against Iran's banking and energy sectors.
The extra sanctions, signed by US President Barack Obama last week, were approved by the US Congress as punitive measures against Iran's nuclear activities.
Under the new US measures, any company providing fuel to the Islamic Republic would be penalized.