Iran
Middle East
North America
Iran Warns Regional States to Watch "Deception Trap" of Destabilizers
Iran on Thursday strongly voiced concern about the explosions occurred in the two Japan-related oil tankers in the Sea of Oman, cautioning the regional states not to become entangled in the "deception trap" flattened by countries which benefit from instability in the region.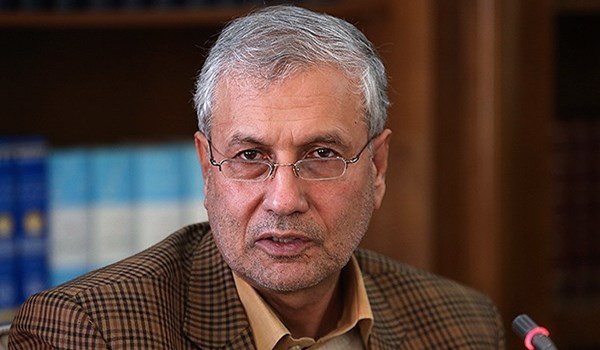 "All regional states should be careful not to be entrapped by deception of those who benefit from instability in the region," Iranian Government Spokesman Ali Rabi'e said on Thursday.
"The Iranian government is ready for security and regional cooperation to guarantee security, including in the strategic waterways," he added.
All crew members of the two oil tankers which were hit in the Sea of Oman were saved by Iranian rescue teams on Thursday.
Iranian rescue vessels have picked up the 23 crew members of one of the tankers and 21 of the other from the sea and brought them to safety at Iran's Jask, in the Southern Hormozgan Province, an informed source said on Thursday.
Earlier, media reports said explosions had occurred on the two oil tankers, apparently as a result of attacks.
Details about the incidents are still sketchy, but the ships are known to have sent distress signals to nearby ports and vessels.
While the US Navy claimed it had been assisting the tankers, the Iranian rescue vessel was first to reach them and rescue the crew, who had plunged into and were floating on the sea to avoid the fire.
The MT Front Altair had been loaded at a port in the Gulf of Oman with a petroleum product known as naptha, and was on its way to the Far East. Its crew of 23 is safe after being evacuated by the nearby Hyundai Dubai vessel.
Front Altair was loaded from Qatar with the flage of Marshal Islands and Kokuka Courageous was loaded from Saudi Arabia with a Panama flag.
Meanwhile, BSM Ship Management says its crew of 21 aboard the Kokuka Courageous carrying methanol has also been rescued in the Gulf of Oman by a nearby Iranian vessel after what it described as an "incident on board which resulted in damage to the ship's hull starboard side".
The Arabic-language al-Mayadeen reported that Front Altair oil tankers was fully drowned in the Sea of Oman after the incident.
Japan's Trade Ministry said that the two oil tankers were reportedly attacked near the Strait of Hormuz which is located between the Persian Gulf and the Gulf of Oman carried "Japan-related cargo".
Meantime, an informed source in the Iranian Armed Forces said that Iranian Army sent several vessels and helicopters along with rescue teams to the damaged oil tankers upon their request for help.
After the incident, Brent oil crude jumped as much as 4.5% and was trading at $61.80 a barrel at 11:51 a.m. in Dubai. Stocks in Saudi Arabia, Dubai and Abu Dhabi were all down more than 1%.