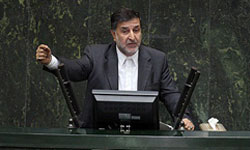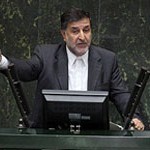 An Iranian legislator on Wednesday warned Saudi Arabia of retaliatory measures by Tehran in case the Arab state continues fingerprinting of Iranian pilgrims.
"If the Saudis continue fingerprinting Iranian pilgrims, we will retaliate and fingerprint them," member of the parliament's Planning and Budget Commission Ezatollah Yousefian announced today.
"Pilgrims of Hajj are different from normal passengers and the move by Saudi Arabia is an indication of their inhospitality," Yousefian noted.
The lawmaker further called on the Iranian political authorities to take appropriate measures to remove the problems and barriers existing for the Iranians' pilgrimage to Saudi Arabia.
The first groups of the Iranian pilgrims who arrived in Medina during the last two days had to wait for a long time at the airport to be fingerprinted by the Saudi police.
Iranian pilgrims complained earlier this year that they were discriminated against by Saudi authorities while on the Umrah, the smaller pilgrimage to Saudi Arabia.
Iranians said at the time this treatment was usually reserved for criminals and terrorists.
Tehran has shown strong reaction to the new rules set by the Saudi officials against Iranian pilgrims.
The annual Hajj ritual is a momentous event in the Muslim calendar, attracting some two million visitors to Saudi Arabia every year.
The four-week pilgrimage brings together Muslim worshippers from all corners of the globe. This year the Hajj is taking place in the last week of November.