Iran
North America
Iran Warns US to Avoid Deciding for Others, Quit Supporting Terrorists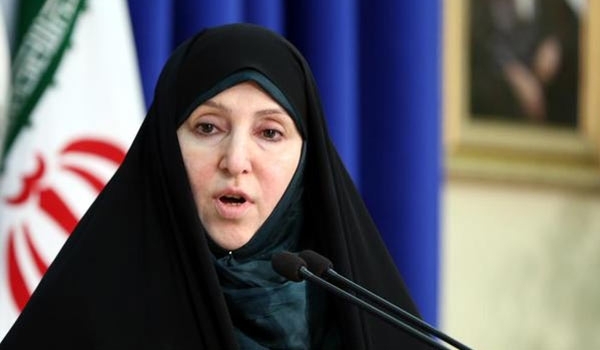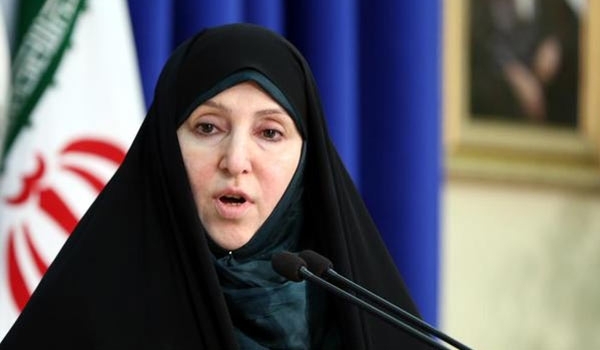 Iranian Foreign Ministry Spokeswoman Marziyeh Afkham lashed out at the statements of her US counterpart John Kirby, and called on Washington to stop supporting terrorists instead of deciding for others.
Afkham's statements came in reaction to Kirby's statements who said "Iran's role in the Syrian conflict, including its support for Assad and Lebanon's Hezbollah, has been unhelpful."
"The seriousness and resoluteness of the Islamic Republic of Iran in fighting terrorism is fully clear and Iran acts according to its responsibilities and the regional interests, while playing its role in the region and it does not allow anyone to designate duties for Iran," the spokeswoman said.
Afkham pointed to Kirby's statements, and said, "These repetitious statements run counter to the existing realities; the blame-game is the root the problems of the region."
She reiterated that the serious and real problem of the Syrian crisis is the result of the military intervention and the double-standard policies of the US and its allies and their instrumental use of the terrorists, and stressed that the US should, rather, stop its military approach and its supportive policy of terrorist-nurturing if it means to go after political solutions in Syria.
"Iran has been a victim of terrorism and has paid a heavy price for this inhumane phenomenon; it is interesting that the US accompanied by different countries like Saudi Arabia and others, that have created al-Qaeda, Taliban, Al-Nusra Front, the ISIL and other terrorist groups and have the record of the largest support for terrorism, form an anti-terrorism front and, in the meantime, they continue their financial and logistical supports for the terrorist groups; such attempts as categorizing terrorists (into good and bad), changing their names and devising new titles for the terrorists and paying for their expenses and providing military training for them and similar destructive moves have resulted in our region facing numerous problems and created complicated critical conditions," Afkham said.
The Iranian foreign ministry spokeswoman reiterated that halting this dangerous approach and ending ambiguous and opportunist behaviors is one of the necessary and serious steps needed for resolving the Syrian crisis.
"The Syrian crisis can only be resolved through a political solution and this has been our principled policy towards this crisis, and the Islamic Republic of Iran uses its capacities for achieving a balanced and stable solution that relies on the real vote of the Syrian nation," she added.
Speaking to reporters following talks in Vienna on Friday between US Secretary of State John Kerry and counterparts from Russia, Saudi Arabia and Turkey on a political solution to the Syrian crisis, Kirby said, "At some point … we know there's going to need to be a conversation with Iran toward the end of a political transition there."
Kirby said Iran's role in the Syrian conflict, including its support for Assad and Lebanon's Hezbollah, was unhelpful.
"They are a stakeholder in this process. They do have a relationship with the Assad regime; they do have a relationship inside Syria," Kirby said of Iran, adding, "The secretary is more than mindful that this is a complicated process. It's gonna take some time, and it will, inevitably, involve some compromises by everybody, as we get there."