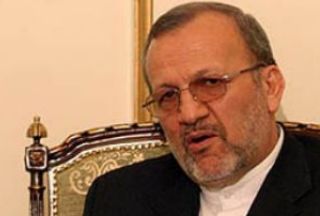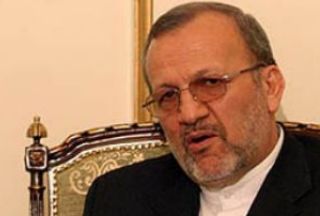 Iran's foreign minister says the latest UN Security Council resolution against Tehran indicates the West's "lack of real interest" for negotiations.
Manouchehr Mottaki sent letters to the 15 members of UNSC, criticizing the US and its allies for approving "an unjust and illegal resolution" for a fourth round of sanctions against Tehran, IRNA reported.
"While the Tehran declaration had created a positive and constructive atmosphere for mutual trust, the irrational action of the UNSC indicates the lack of real interest for negotiations from the other parties," Mottaki said.
On May 17, Iran issued a nuclear declaration following trilateral talks with Turkey and Brazil whereby Tehran agreed to swap its low-enriched uranium on Turkish soil for nuclear fuel for a research reactor.
Ignoring Iran's confidence-building measure, the UNSC on June 9 approved the fourth round of sanctions against Iran over its nuclear program.
The adoption of such resolutions will not affect Iran's completely peaceful nuclear program, Mottaki stressed, adding, "It will make our country more determined to continue developing peaceful nuclear technology."
"Instead of addressing urgent issues such as Israel's brutal attack on humanitarian aid convoys, the UNSC puts an issue on its agenda which is neither urgent not a threat to international peace and security," he said.
At least nine international activists were killed when Israeli commandos attacked a Gaza-bound aid convoy in international waters on May 31.
Mottaki also praised the "prudence" of Brazil and Turkey in "resisting the pressure of certain countries and voting against the resolution."
Of the 15-member UN Security Council, Brazil and Turkey voted against the resolution while Lebanon abstained.
Iran rejects Western allegations that its nuclear program is pursuing military objectives, arguing that as a member of the International Atomic Energy Agency (IAEA) and a signatory to the Nuclear Non-Proliferation Treaty (NPT), it has the right to a civilian nuclear program.