Iran
Iran will not allow Israel to weaken resistance axis: official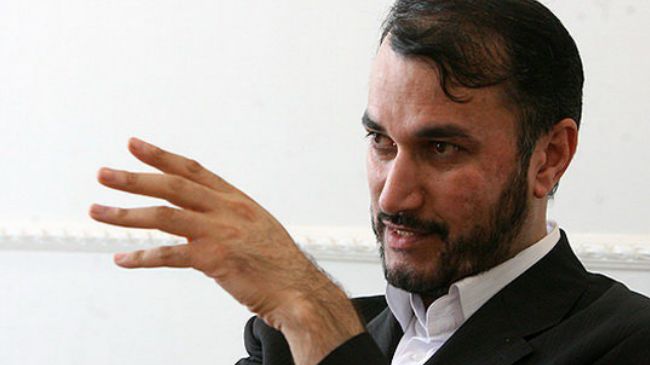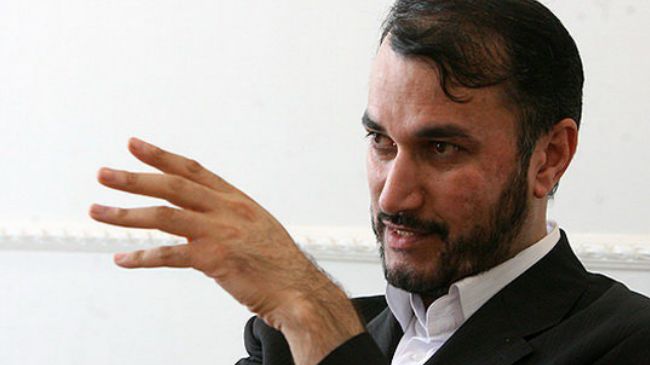 Iranian Deputy Foreign Minister for Arab and African Affairs Hossein Amir-Abdollahian says the Islamic Republic will not allow the enemies and the Israeli regime to weaken the resistance axis.
In a meeting with Cuban Deputy Foreign Minister Rogelio Sierra Diaz in Tehran on Monday, Amir- Abdollahian denounced the recent Israeli aggression against a research center in Syria and called on the international community to take firm action against it.
"The Islamic Republic of Iran is holding consultation and talks with regional and international sides in this regard to hold a broad meeting in Tehran in support of the Syrian people in the presence of regional and international countries and players, including Cuba," the Iranian official stated.
On Sunday, Syria said the Israeli regime had carried out an act of aggression against a research center in a suburb of Damascus, following heavy losses of al-Qaeda-affiliated groups at the hands of the Syrian army.
According to Syrian media reports, Israeli rockets struck the Jamraya research center.
Amir-Abdollahian stressed the importance of holding consultation between Tehran and Havana about the "rapid and influential" developments in the Middle East and urged Cuba to play an active role given its revolutionary background and its anti-Zionism and anti-arrogance approaches.
He said the US and the Israeli regime seek to resolve their strategic woes by making efforts to inflict damage on Syria and the resistance axis and added that they even seek to spill over insecurity to Iraq.
However, such efforts would be foiled through the vigilance of the Iraqi government and nation, the Iranian official emphasized.
The Cuban deputy foreign minister, for his part, said that his country would make efforts to play an active and constructive role in the Middle East developments and to support regional nations and the resistance axis.
Sierra Diaz warned of a main plot against Syria and said certain countries are resorting to different means to damage and destroy the Arab state.
He expressed Cuba's opposition to foreign interference in Syria and said Havana supports Iran's political plan to end the violence in Syria and hold national dialogue in the crisis-hit country.
Syria has been gripped by deadly unrest since March 2011, and many people, including large numbers of government security forces and army personnel, have been killed in the violence.