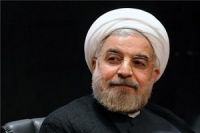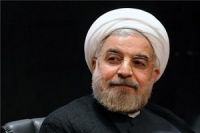 Iran's President Hassan Rouhani says the Iranian nation will never bow to sanctions and pressures and will keep its nuclear facilities under any agreement.
Iran's President Rouhani in a live television interview on Monday after Iran and the six countries agreed to extend the nuclear talks for seven months said, "Today, the opposite negotiating sides have reached the conclusion that pressure and sanctions on Iran will not bear fruit."
He added that the Islamic Republic would never give up its nuclear rights, saying that the country's nuclear facilities would certainly remain operational and Iran would never stop its centrifuges.
He noted that Iran pursues two main objectives in its talks with the P5+1 group, which include keeping its nuclear technology and lifting sanctions on Tehran.