Iran
Iran will not dismantle any nuclear facilities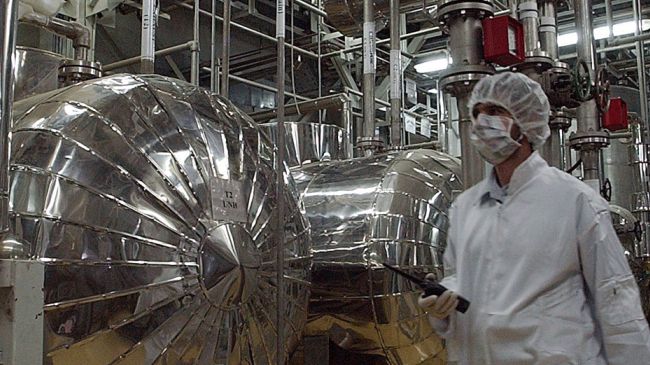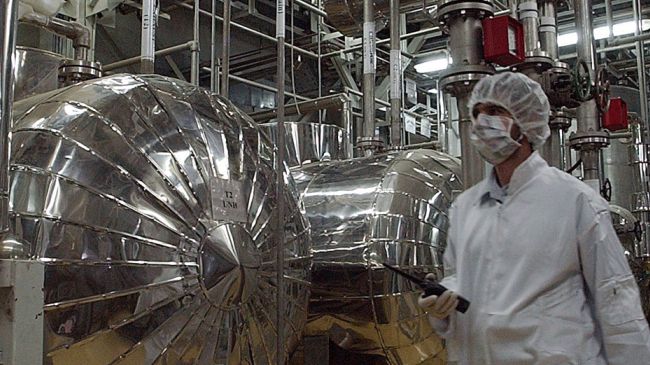 A high-ranking Iranian nuclear official has stressed that the Islamic Republic will not shut down or dismantle any of its atomic facilities.
"None of the nuclear sites [in Iran] will be shut down or dismantled; and one should not be influenced by the foreign media hype," said Atomic Energy Organization of Iran (AEOI) Deputy Managing Director for Protection and Security Asghar Zare'an.
He made the remarks during the opening ceremony of several projects at Arak nuclear site in central Iran on Saturday.
Zare'an, who is also the head of the Crisis Management and Passive Defense Committee of the Iranian Nuclear Industry, pointed to such projects as Iranophobia and Islamophobia pursued by the imperialist world powers.
"We need to…bear in mind that the hostility of the enemies toward the Islamic Republic of Iran is endless. Therefore, we should wisely and prudently turn the enemies' hopes into despair," he said.
Member of Majlis National Security and Foreign Policy Committee Mohammad Hassan Asafari also said on February 6 that Iran will not dismantle any centrifuges, adding that if the Islamic Republic had such an intention, it would not have entered into nuclear talks with the six world powers in the first place.
Iran and Russia, China, France, Britain the US and Germany reached a deal in the Swiss city of Geneva in November 2013. The interim deal, which came into force on January 20, is aimed at resolving the decade-old dispute over Iran's nuclear energy program.