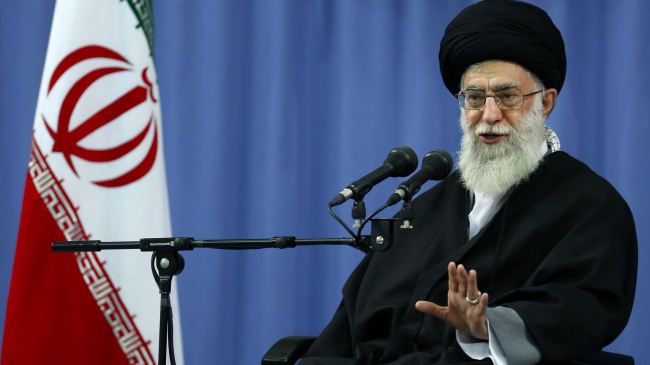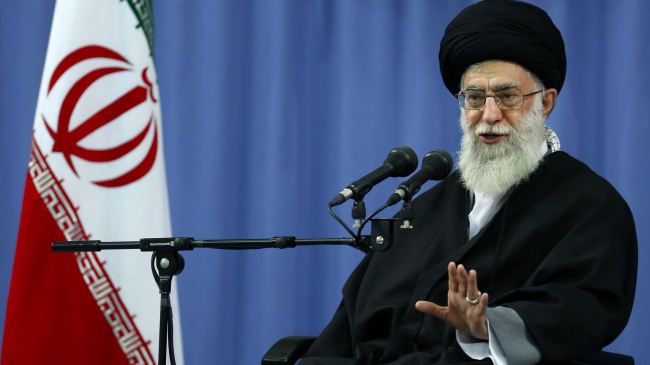 Leader of the Islamic Ummah and Oppressed People Ayatollah Seyyed Ali Khamenei says Iran will raze Tel Aviv to the ground if Israel launches a military strike against the Islamic Republic.
"Israel's leaders sometimes threaten Iran, but they know that if they do a damn thing, the Islamic Republic will raze Tel Aviv and [the occupied city of] Haifa to the ground," Ayatollah Khamenei said on Thursday in an address to large crowds of people in the northeastern Iranian city of Mashhad on the occasion of Nowruz (Iranian new year).
The Leader pointed out that the enemy seeks to create hurdles through sanctions and threats and downplay Iran's achievements through propaganda, as its two major strategies against the Iranian nation.
"The center of conspiracy and the basis of hostility with the Iranian nation is the US government," Ayatollah Khamenei noted.
The Leader pointed to the effects of the West's embargoes against Iran over its nuclear energy program, saying, "Besides the negative effects of the sanctions, a highly positive impact also took place and the huge potential of the Iranian nation was activated and the talents of the youths of our country flourished."
"Thanks to the sanctions, the Iranian nation embarked on enormous activities and massive infrastructural works were done in the year 1391 [Persian calendar year]."