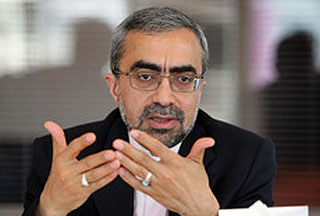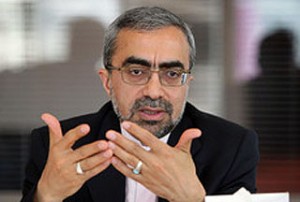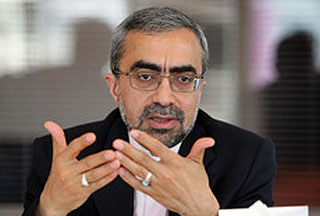 Iranian Deputy Foreign Minister Ali Ahani says that Iran is not a belligerent country but it will respond forcefully to any act of aggression.
"Iran has no intention of launching a war but will respond strongly to any attack," AFP quoted the Iranian deputy foreign minister for European affairs as telling the Croatian daily Vecernji List in an interview published on Monday.
Israel has made threatening remarks about Iran and has not excluded the possibility of striking Iran's nuclear sites.
Israel has repeatedly said Tehran has a clandestine nuclear weapons program even though the International Atomic Energy Agency has conducted numerous inspections of Iran's nuclear facilities but has never found any evidence showing that Iran's civilian nuclear program has been diverted to nuclear weapons production.
Asked about Iranian investment in weaponry, Ahani said the Iranian people are "peaceful" and everything that the country is doing in the field has a "defensive character" due to the "threats" made against Tehran.
Iran has made a deal with Russia to purchase the S-300 anti-missile system, which the West and Israel regard as a controversial move.
Ahani, who was interviewed during a visit to Croatia for the inauguration of President Ivo Josipovic, also warned against the presence of "foreign military troops, including NATO… on almost all the borders" of Iran.
"The Western powers also sell enormous quantities of arms to neighboring countries and states throughout the region. In light of this, I think that we have the right to be ready to respond at any moment," Ahani added.