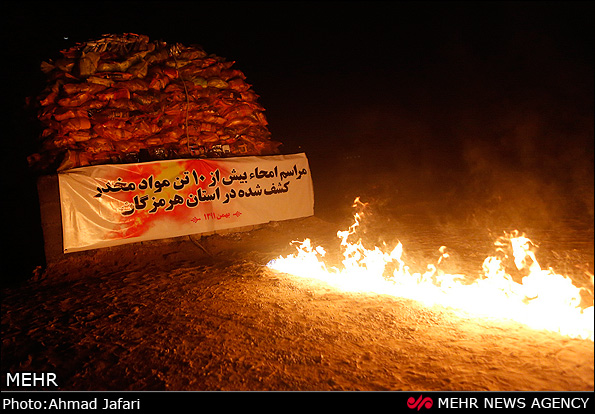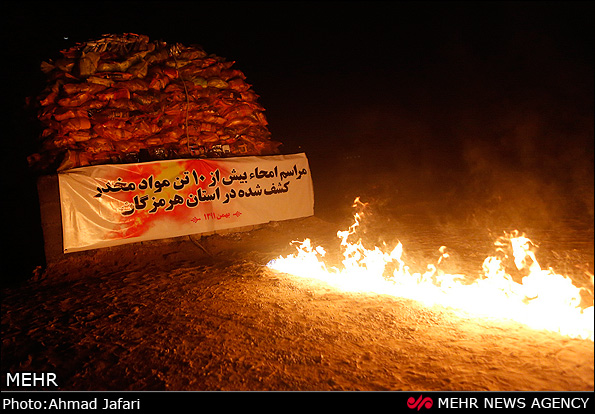 During drug disposal ceremony, Iranian Interior Minister says Iran has been discovering world's largest drug cargos.
In the ceremony, Mostafa Mohammad-Najjar appreciated Iran's Police achievements. "Military and police of Iran has been dedicated all their capabilities to fighting drug traffickers," he added.
He believed that fighting drug trafficking was a religious duty for all Iranians, and said that drugs have been deemed a major factor in posing social challenges and inflicting damages. "For this reason, fighting drugs directly helps consolidation of family bases," he added.
Large part of drugs smuggled has European targets, making European young cohort addicted. While Iran, according to its human commitment, has blockaded drug transits to Europe, thus protecting European people from addiction, Europe has put sanctions on Iran.
If Iran ends its costly and bloody campaign on drugs, Europe may see crimes and juvenile delinquency skyrocketing among its young population.
Having addressed the audience, Najjar, Iran's Minister of the Interior, attends the drug disposal ceremony in Hormozgan, a southern province of Iran.