Iran
Middle East
Iran wraps up candidates' registration for Parliamentary vote
Candidates have finished registration for the 11th Iranian parliamentary elections. Over 13000 people have registered for Parliamentary elections nationwide among them almost 16-hundred women.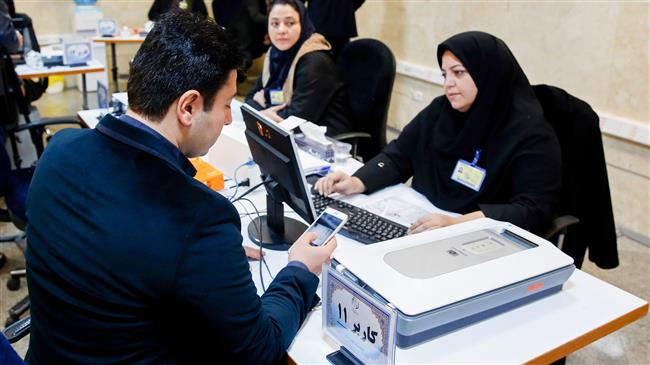 The parliamentary candidates will be screened for their qualifications by Iran's vetting body, the Guardian Council, after filing their certificates of candidacy.
The 11th round of the Parliamentary elections will be held on February 21st in over 200 constituencies across the country.
The Iranian parliament has 290 members, all of whom are elected by the people for four-year terms. Ali Larijani, a three-time speaker, has announced that he will not run for the parliament.
February 21, 20-20 will also feature an interim election for Iran's Assembly of Experts, whose members are directly elected to office by the people for an eight-year term.
The assembly elects and oversees the activities of the Leader of the Islamic Revolution, and is in a position of authority to either appoint or dismiss the Leader.
This is the thirtieth elections in Iran since the 19-79 Islamic revolution. They were all held without delays. If elected, the lawmakers' biggest challenge would be to create jobs for the country's burgeoning youth population.