Iran
Afghanistan
Asia-Pacific
Middle East
Iranian customs seize large haul of crystal meth from Afghanistan
Iranian customs office (IRICA) says its officers have discovered another large haul of crystal methamphetamine from Afghanistan.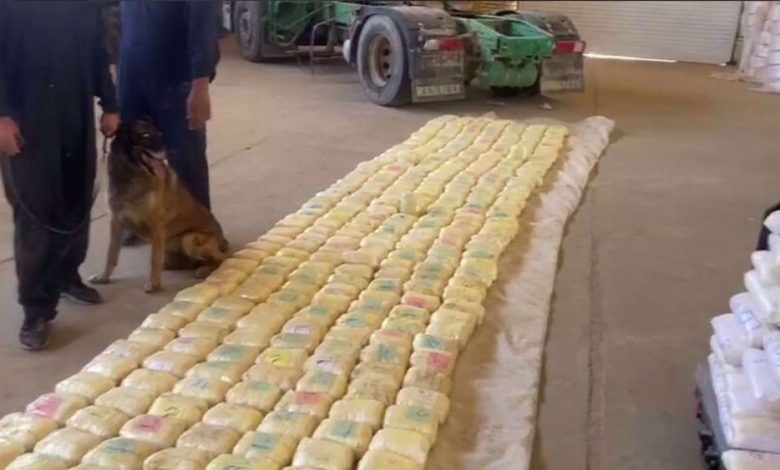 IRICA's legal and supervisory deputy Farideh Zobeidi said on Sunday that the 500-kilogram haul of crystal meth, which is also known as ice, was seized earlier in the day from a fuel tanker traveling through the Mahiroud crossing on the eastern border with Afghanistan.
Zobeidi said the shipment was a sixth large haul of drug discovered by IRICA officers in the calendar year starting late March.
"These shipments were mostly ice and originated in Afghanistan," she was quoted by the official IRNA news agency.
IRICA had announced the seizure of 1,118 kg of crystal meth in the middle of August, the biggest ever haul of the drug, again from a fuel tanker entering Iran via Mahiroud.
The other four large hauls of ice discovered this calendar year included shipments weighing 580 kg, 400 kg, 153 kg and 61 kg, said IRICA's Zobeidi.
The official did not elaborate on the estimated value of the hauls discovered. However, experts believe the sixth crystal meth shipments could be sold for up to over $1 billion in international market price.
Iran has sought to maintain its normal level of legal trade with Afghanistan since the Taliban group took control of the country last year.
However, official figures and statements suggest there has been a surge in drug and human trafficking across the eastern Iranian borders since the rise of the Taliban to power in Afghanistan in August 2021.
---