Technology
Iranian Destroyer Returns Home after Mission in High Seas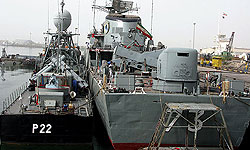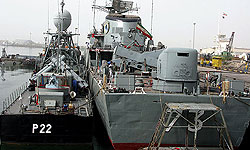 The Iranian Navy's home-made Martyr Naqdi destroyer returned home Tuesday morning after accomplishing a 75-day mission in the Gulf of Aden and high seas where it defended Iran's cargo ships and oil tankers against Somali pirates.
The Iranian Navy's Martyr Naqdi destroyer was dispatched to the high seas on January 18 as part of the country's 17th flotilla of warships sent to the International water.
In its 11,500-nautical mile voyage, the Iranian flotilla provided safe passage for Iranian – and even some foreign – cargo ships and oil tankers, and monitored the missions and moves made by military and non-military vessels and aerial vehicles.
The Iranian Navy has been conducting anti-piracy patrols in the Gulf of Aden since November 2008, when Somali raiders hijacked the Iranian-chartered cargo ship, MV Delight, off the coast of Yemen.
According to UN Security Council resolutions, different countries can send their warships to the Gulf of Aden and coastal waters of Somalia against the pirates and even with prior notice to Somali government enter the territorial waters of that country in pursuit of Somali sea pirates.
The Gulf of Aden – which links the Indian Ocean with the Suez Canal and the Mediterranean Sea – is an important energy corridor, particularly because Persian Gulf oil is shipped to the West through the Suez Canal.