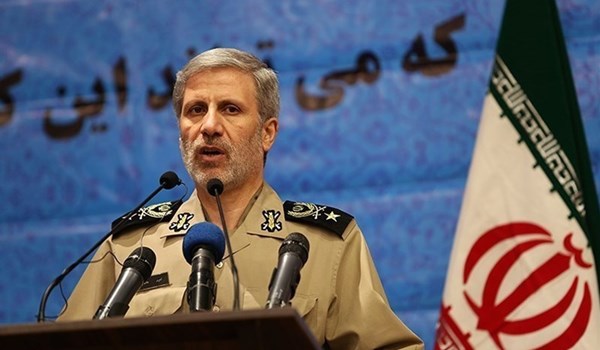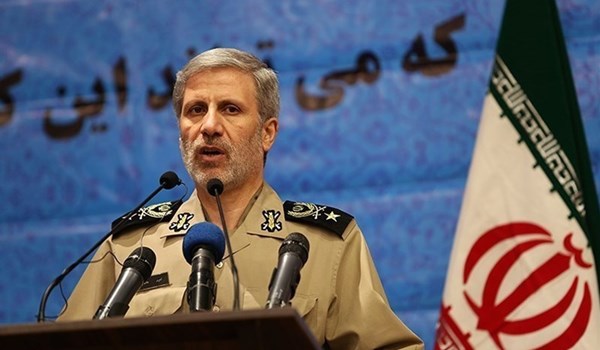 Iranian Defense Minister Brigadier General Amir Hatami underscored the need for continued efforts to safeguard Syria's territorial integrity.
"Maintenance of Syria's territorial integrity and respect for Syria's national sovereignty will strengthen regional security because security of the regional states is interwoven," General Hatami said in a meeting with his Syrian counterpart Ali Abdullah Ayyoub in Damascus on Sunday.
He also emphasized his country's continued support for the Syrian army's efforts to fully purge the terrorists from Syria.
General Hatami also warned that the trans-regional states are after sowing discord among the regional countries and creating rift in Syria.
"The Islamic Republic of Iran has opposed any idea and plan to disintegrate Syria since the very first day," he underlined.
General Ayyoub, for his part, said that the Iranian and Syrian military commanders are in continued contacts with each other, noting, "We do not allow any third party to interfere in the two countries' relations."
In relevant remarks earlier today, General Hatami underscored Tehran's enthusiasm for partnership in reconstruction of Syria after helping the country in anti-terrorism campaign.
"We hope to have active partnership in the reconstruction of Syria," General Hatami told reporters upon arrival in Damascus at the invitation of his Syrian counterpart General Ayyoub.
He said that the main goal of his trip is development of mutual cooperation in the new environment of Syria that is focused on reconstruction.
General Hatami felicitated the victories of the resistance front against the terrorists, describing it as a milestone in regional cooperation.
He is also due to confer with the high-ranking Syrian officials on regional developments, fight against terrorism, ways to strengthen the resistance front and efforts to further broaden defense and military cooperation between Tehran and Damascus.