Iran
Iranian DM Unveils 4 New Military Products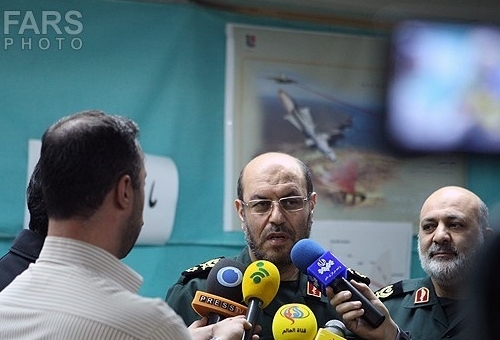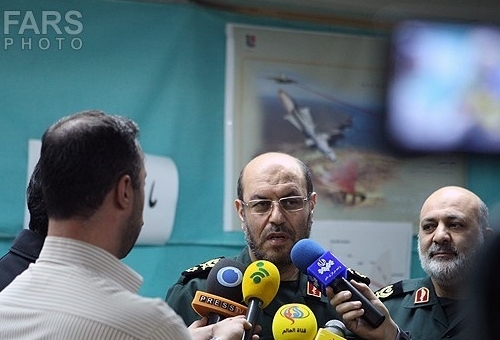 The Iranian defense ministry in a ceremony on Monday unveiled 4 new military products in the fields of telecommunication and ground combat.
The ceremony was held in Tehran with Iranian Defense Minister Brigadier General Hossein Dehqan and Lieutenant Commander of the Iranian Army Brigadier General Abdolrahim Moussavi in attendance.
The new products unveiled today include Kalashnikov 133 individual weapon, 'Nasr' 12.7-mm sniper and multi-band software radio named 'Vaase 1' and 'Nasr 2'.
The new weapons enjoy high precision-striking power and high destruction power.
General Dehqan had also in February unveiled and inaugurated the production line of 5 combat and defense products.
The 5 achievements included Fajr 5 guided rocket, Misaq 33 system to fire shoulder-launched weapons, 40-mm grenade-launcher system, Masaf 45*5.56-caliber gun and a new type of pistol.
Addressing the ceremony, General Dehqan underlined the indigenous nature of the weapons, and said they will considerably increase the Iranian Armed Forces' defense power and operational mobility in the fields of personal combat and air defense.
Also in April, Iranian President Hassan Rouhani unveiled the defense ministry's new military achievements in a ceremony in Tehran.
During the ceremony also participated by General Dehqan and a number of other high-ranking military commanders and officials, the country's first home-made training jet, 'Kowsar', the 'Mohajer 6' tactical drone, the 'Nasir' anti-ship cruise missile and an air-to-air missile, 'Fakour', were unveiled.
The Iranian military experts also carried out the ground-testing of the home-made 'Qaher F-313' and prepared it for flights during the ceremony.
Also, 20 overhauled helicopters were delivered to the Iranian Armed Forces.