Iran
Iranian Envoy: Islam enemies are real cause behind killing of Muslims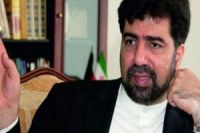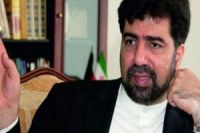 Iran's Ambassador to Lebanon Ghazanfar Roknabadi considered seditions by the enemies of Islam and Muslims as the real cause behind the killing of Muslims.
According to FNA, in a meeting with Sheikh Abdul Nasser al Jabri, Secretary General of Ummah Movement, he said in Beirut that there is no difference between Sunnis and Shiites or Christians in the eyes of the enemies of the Islamic ummah, since they took as enemy all those who move in the path of Resistance and campaign against global arrogance.
Roknabadi praised the scientific and humanitarian efforts made by the Lebanese Ummah Movement, stressing the special status of Martyr Allameh al-Bouti, a notable Sunni Muslim scholar.
Sheikh Mohamed Said Ramadan Al-Bouti, who was a retired Dean and current professor at the College of Islamic Law at Damascus University, was martyred on 21 March 2013.
Sheikh Abdul Nasser al Jabri, for his part, condemned assassination of the Sheikh Al-Bouti and said that a new TV Network named 'Stability' will join the stream aimed at emphasizing commonalities among Islamic ummah and Islamic religions.